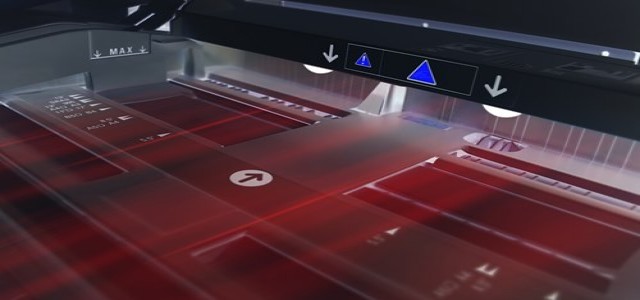 Leading polymer 3D printing solution provider, Stratasys Ltd., has reportedly revealed the first details of its upcoming line of 3D printers empowered with powder bed fusion.
Apparently, the new H Series™ Production Platform will be equipped with Selective Absorption Fusion™ technology which is specifically designed to cater to the needs of volume manufacturing. The SAF™ technology-based 3D printers are anticipated to become commercially available in the third quarter of 2021.
For those uninitiated, SAF is a novel commercial-grade additive manufacturing technology that delivers effective production level throughput for its end-users. It is also been known that SAF-based 3D printers represent a culmination of over 10 years in research and development to deliver economical cost per part at production level throughput with enhanced part quality, consistency, and reliability which offers satisfaction and high yield.
According to Omer Krieger, Executive Vice President of Product Strategy and Corporate Development for Stratasys, the adoption of 3D printing is tremendously transforming production in industries across the world in order to assist companies to move with higher agility and efficiency. He mentioned that his team placed production parts at the heart of their business strategy. He also expressed his belief that SAF technology is a significant innovation that would open new opportunities to address the requirements across the industrial equipment, consumer goods and electronics and automotive industries.
Krieger further stated that the technology would bring a shift in many applications like traditional manufacturing and assist in the creation of products that could be only additively produced.
Sources also reveal that Stratasys will be introducing the SAF-powered H Series Production Platform to proliferate its services across multiple industries. The advent of this technology would help the firm to inherently process various materials, including polyamides and elastomers. Furthermore, the polymer supplier's relationships with other major chemical companies would assist it to bring new materials to market quicker.
Source Credits
https://www.businesswire.com/news/home/20210324005752/en