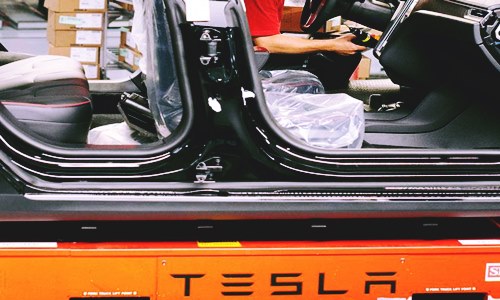 Tesla has reportedly made it to the headlines post its announcement that its Gigafactory at Shanghai would be manufacturing two models in the first phase of its project. The details have apparently been originally sourced from a filing that was made available by an environmental assessment firm that had been conducting a sort of feasibility study for the project.

As per sources familiar with the knowledge of the matter, the new Gigafactory, based in east China, has been seemingly targeting the production of the Model Y as well as the Model 3 automobiles. Indeed, some of the authentic reports claim that the Gigafactory is endowed with a mammoth annual capacity of 250,000 vehicles.

Previous records depict that the  American automotive and energy company had inked the iconic agreement with the governing body of Shanghai around a week ago. If sources are to be believed, a construction site spanning an appreciable 860,000 square meters had been purchased for building the factory. The construction of this site holds pivotal importance for Tesla, claim reports, given that this is the America firm's very first overseas Gigafactory. According to Reuters, the overall expenditure for the construction of this Gigafactory will cross a modest USD 2 billion.

While the Shanghai government filing reports an annual production capacity of 250,000 automobiles, sources following up on the development of this project since its announcement declare a variation in the figure. Apparently, when the government of Shanghai and the American automaker had signed a preliminary agreement back in July, the latter gave out a public statement that the production estimate would be close to a humongous 500,000 vehicles annually.

Prominent tabloids attempted to reach out to Tesla's spokeswoman, who as per sources, has not been available to give in further details regarding the development of the models at the factory.