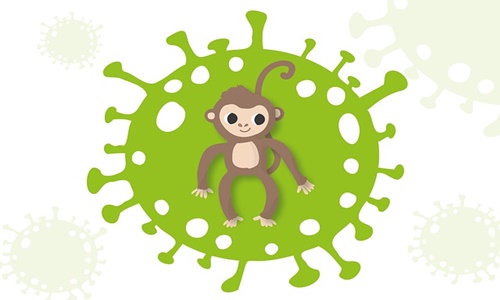 The United States has reportedly announced to provide 300,000 monkeypox vaccine doses over the coming weeks to fight the surging outbreak.
The CDC (Centers for Disease Control and Prevention) recommends people affected or exposed to monkeypox get vaccinated against the virus. The vaccine should be administered within two weeks of the exposure, but it is preferred to get the doses as soon as possible.
The U.S. is urgently deploying 56,000 Jynneos vaccine doses from the national stockpile, followed by 240,000 vaccines over the coming weeks. According to the Health and Human Services (HHS) Department, over 1.6 million Jynneos doses will be available by the fall.
For the uninitiated, Jynneos is an FDA-approved two-dose vaccine for adults (18 years and older) who have high chances of exposure to monkeypox or smallpox. Due to limited supply, HHS prioritizes deploying these doses to communities with the highest number of cases.
Regional health departments can also request the older version of the smallpox vaccine ACAM2000 which the U.S. has in abundance. But this vaccine is not recommended for everyone as it can have serious side efforts.
The United States has affirmed 306 monkeypox cases throughout Washington D.C. and 27 states. The largest outbreaks are in Illinois, California, and New York with several confirmed infections across each of the states.
There have been no deaths reported from the virus in the United States. Most people recover from the virus in two to four weeks.
Globally, over 4,700 monkeypox cases have been reported throughout 49 countries with one reported death in Nigeria. The ongoing outbreak is not usual because of its prevalence in European and North American countries.
The virus has historically been transmitted at low levels in Central and West Africa. European nations reported 84% of confirmed cases in the ongoing outbreak.
The WHO (World Health Organization) stated that the monkeypox outbreak is not a global emergency right now.
Source credit:
https://www.cnbc.com/2022/06/28/us-to-deploy-nearly-300000-monkeypox-vaccine-doses-to-fight-outbreak.html