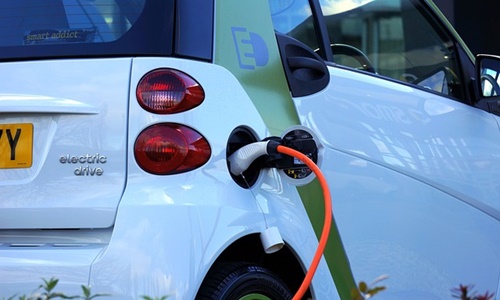 Renowned retail electricity and power generation company, Vistra has recently announced that it has launched a new, innovative, tech-enabled retail electricity product.
It plans to offer a first-of-its-kind plan via its flagship brand, TXU Energy.
Apparently, this plan employs electric vehicle data to allow free home charging daily and offers power backed by completely renewable sources for all home energy needs.
Speaking on the latest move, Scott Hudson, President, Vistra's retail division, mentioned that one of the key hurdles that consumers consider while buying an EV (electric vehicle) is how charging the vehicle will work and the number of bills it will generate.
Hudson also highlighted that via TXU Energy Free Miles, the firm is creating a custom experience that will make it easier for the customers to manage the consumption of energy for home and EV while enhancing the value of their EVs by zero-cost charging in the most convenient hours of the day.
Hudson stated that this technology enables customers to manage their EVs separately from home energy consumption, further opening doors to endless possibilities.
Hudson mentioned that Vistra looks forward to collaborating with customers in all deregulated markets and offering custom solutions that will make going electric an easy and smart choice.
The President also stated that the firm is excited to work in line with Vistra's leadership in the EV ecosystem to hasten the adoption of these clean vehicles, which is crucial for the country's energy transition.
Customers can drive more miles for less money with TXU Energy Free EV MilesSM owing to the discount of 100% on all home EV charging every evening from 7 PM to 1 PM the next day - 125 hours each week for free.
It has also been reported that each monthly billing statement will show the customer's free charging and mileage usage. Owners will pay a straightforward, fixed rate, the same as the rest of their home, if they need to charge outside the permitted hours.
Source credit - https://www.prnewswire.com/news-releases/vistra-launches-first-of-its-kind-solution-for-electric-vehicle-owners-301665498.html