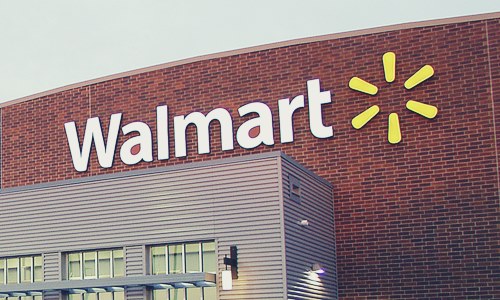 The Canadian arm of the U.S. based multinational retail corporation Walmart, Inc. has reportedly announced that it plans to spend about USD 175 million to renovate and improve services at its 23 stores across the nation. As per trusted sources, the move is also directed toward enhancing the integration between Walmart's physical stores and e-commerce business.

Reportedly, the firm intends to upgrade its stores by February 2019 which would generate more than 2,500 construction jobs. The store upgrade drive comes in the backdrop of the company's extensive efforts to enhance its e-commerce operations consisting of online grocery shopping business.

Sources privy to the development claim that Walmart has planned to make changes in its online shopping business, in addition to revamping the physical appearance of its stores. The retail giant reportedly aims to build a dedicated parking lot for new areas in the stores that are particularly dedicated to managing online orders and online grocery pickup.

As per a report published by Financial Post in September, Walmart partnered up with Instacart, a home delivery firm, to facilitate same day grocery deliveries for Canadian customers. The collaboration has reportedly raised the stakes in the intensely contested retail domain of the nation.

The company issued a statement in which it noted that the new service is part of a trial program which has been initiated with the assistance of Instacart. In the early days, the service was commenced from September 13 in the Greater Toronto Area and was slated to begin in Winnipeg towards the end of the month.

Walmart Canada, which has over 400 stores in the nation, is also reportedly in the process to expand its grocery pickup service. According to reliable sources, retailers in Canada are facing tough competition from e-commerce giants like Amazon which have pushed them to invest in online sales and home delivery services.