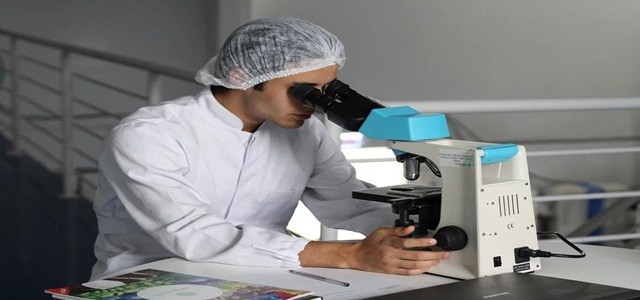 Waters Corporation has reportedly announced a five-year research partnership with the University of Delaware to develop advanced analytical solutions for biomanufacturing and bioprocessing. Innovation and Research Lab Immerse™ Delaware, one of the key contributing factors to the partnership, is slated to open in early 2022. It is located at the University of Delaware STAR (Science, Technology and Advanced Research) campus.
At the lab, Waters will collaborate with faculty and students to identify as well as address the most substantial challenges faced by the biopharmaceutical industry.
Waters is collaborating with the University of Delaware owing to its leadership in biological and chemical manufacturing research and its active support as well as close proximity to the NIIMBL (National Institute for Innovation in Manufacturing Biopharmaceuticals), a joint effort amongst academia, industry, and regulators.
Successful biotherapeutics like vaccines, cell and gene therapies, and monoclonal antibodies (mAbs) have transformed the life sciences industry. Nevertheless, the optimized manufacturing process of these complex medicines has been restrained by the dearth of robust analytical techniques that distinctly decouple the crucial quality characteristics of the product from the process parameters.
Dr. Udit Batra, the President and Chief Executive Officer of Waters Corporation stated that the company believes that academic and industrial collaborations can solve the most difficult challenges. The inauguration of Immerse Delaware follows the successful unveiling of A Waters Innovation and Research Lab Immerse Cambridge.
He added that this collaboration will help researchers from both University of Delaware and Waters to identify as well as develop solutions that can better distinguish the biological manufacturing processes and navigate enhancements in yields, quality, process control, and efficiency.
Dr. Dennis Assanis, the President of the University of Delaware stated that the institute is excited to collaborate with an industry-leading innovator like Waters to further novel solutions for the development and manufacturing of the biopharmaceutical process.
The Immerse Delaware Lab will comprise a well-equipped research test bed, with an emphasis on leveraging LC-MS and similar technologies for supporting the empirical data of bioprocess engineers in the sectors of process and informatics.
Source credits:
https://www.businesswire.com/news/home/20211020005746/en/Waters-and-University-of-Delaware-Announce-Bioprocessing-Innovation-Partnership-Plan-2022-Opening-of-Immerse-Delaware-Lab