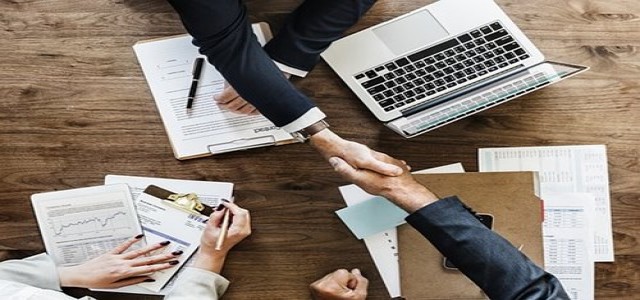 Multinational IT leader, Wipro Limited, has reportedly partnered with Finastra, a prominent fintech firm, to assist corporate banks with unique end-to-end solutions for financial institutions across Asia-Pacific in order to accelerate their digital transformation.
Through this collaboration, the companies will develop a unique offering that would combine Wipro's comprehensive services catalogue with the front-to-back trade finance as well as cash-management solutions from Finastra.
According to a recent Finastra study, corporate banking clients are placing their focus on value-add services, real-time execution capabilities, and access to online platforms. Owing to this, banks are shifting away from traditional relationship management models to turn into digital platform participants that cater to the client needs in a flexible, faster, and more agile approach.
Apparently, the partnership will help banks in making this transition quickly via access to Wipro's service portfolio, which includes consulting, digital, infrastructure, and operations, along with Fusion Cash Management and Fusion Trade Innovation, Finastra's leading solutions.
The Managing Director for the Asia Pacific, Finastra, Luc Hovhannessian, reportedly hailed Wipro's mature service portfolio and expertise in in implementing solutions of Finastra as a perfect complement to his company's offerings, whilst making it a natural partner for the multinational firm in APAC. He also addressed the strategic partnership as the continuation of its long-standing alliance with Encore Theme Technologies, which is now a part of Wipro, in creating an offering that would help banks to accelerate their digital transformation whilst driving competition and enhancing innovations in the industry.
Meanwhile, the Vice President of BFSI Domain and Consulting Head of Wipro Ltd., Harpreet Arora, quoted that the partnership is along the lines of the company's continued efforts to reinforce its presence in the Asia-Pacific to drive digital transformation. He further disclosed that this agreement would be a logical next step in deepening the mutually beneficial partnership given the recent acquisition of Encore Theme Technologies, which is a specialist in executing Finastra's trade finance solutions.
Source Credits
https://www.businesswireindia.com/wipro-and-finastra-partner-to-accelerate-digital-transformation-in-transaction-banking-73278.html