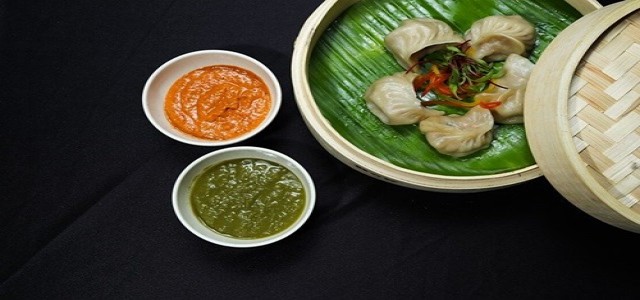 Quick service restaurant chain Wow! Momo has reportedly launched ready-to-eat frozen momos. With this, it has entered the fast-moving consumer goods (FMCG) segment and has plans to expand into categories like snacks and condiments.
Sagar Daryani, the Chief Executive and Co-Founder of Wow! Momo apparently commented that over the next five years, the company is looking to achieve annual revenue of Rs. 500 crore from its packaged food business.
The frozen momos will be available in five flavors in veg and nonveg and will be offered in packs of 10s and 20s. As per company claims, these products have a shelf life of nine months with no added preservatives.
The Tiger Global-backed company has partnered with BigBasket for preliminary distribution. It will then expand the sale of its products across super-markets in India.
BigBasket will be selling Wow! Momo products across Gurugram, Delhi, Mumbai, Pune, Kolkata, Noida, Chennai, Bengaluru, Ahmedabad, and Hyderabad.
The CEO of Wow! Momo also stated that the company's successful QSR (Quick Service Restaurant) business venture has taught them importance of forging a close relationship with consumers and this bond is taken a step further with its entry into the FMCG sector. According to Mr. Daryani, Wow! Momo's aim is for its products to be on every consumer's grocery order list in the nation.
Hari Menon, the CEO, and Co-Founder of BigBasket, reportedly stated that the ready-to-eat food category is picking up an immense pace, with many people staying at their homes due to the COVID-19 pandemic. He further highlighted the company's aim to offer consumers top-quality products and hailed it as the reason behind its plan to establish a long-term partnership with Wow! Momo.
There has been a significant rise in the consumption of frozen and ready-to-eat foods since the beginning of the pandemic's second wave.
Wow! Momo also collaborated with Café Coffee Day (CCD) in 2020 to sell its products across selective CCD outlets. Brands like Prasuma are likely to be prime competitors of the company.
Source credits:
https://www.moneycontrol.com/news/business/wow-momo-launches-frozen-momos-ties-up-with-bigbasket-7168671.html