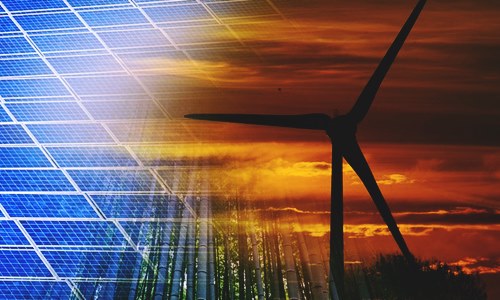 The Australian government has reportedly announced that it will provide half the funding for the nation's biggest trial to manufacture hydrogen by utilizing solar and wind energy. As per trusted sources, the hydrogen produced would then be utilized as a back-up for gas supplies.

As per a statement released by the Australian Renewable Energy Agency, most of the hydrogen would be injected into the local gas network, which would demonstrate that the renewable hydrogen can be utilized for energy storage in the gas networks of Australia. Reportedly, a small portion of the hydrogen will be further deployed in a generator to manufacture electricity and will be used at hydrogen refueling stations for hydrogen fuel cell cars.

The Chief Executive Officer of the Australian Renewable Energy Agency, Darren Miller was reportedly quoted stating that hydrogen is anticipated to play a crucial role in Australia's transition to renewable energy. Hydrogen has the effect of decarbonizing the gas network with green gas and would be significant as energy storage, Miller further added.

According to a report published by The ET Energy World, a gas pipeline firm Jemena is currently running the USD 11 million project. Sources privy to the development claim that Jemena intends to construct a 500 kW electrolyzer in the western part of Sydney that would utilize solar and wind energy to split water into oxygen and hydrogen.

As hydrogen can be stored for more than weeks and months, storing renewable energy in the form of hydrogen in gas networks is likely to prove to be more efficient than conventional batteries, noted a statement released by Jemena. Excess renewable energy can be stored in batteries only for a few minutes or hours, the statement further mentioned. For the record, Jemena is actually owned by the State Grid Corp of China and Singapore Power.