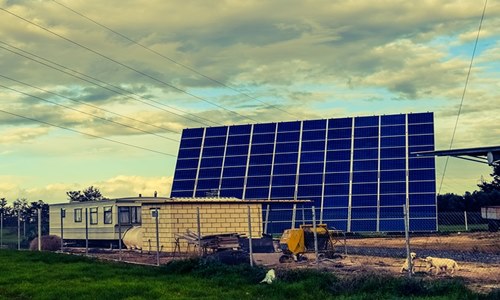 Once one of the GRIDSERVE sites is constructed, it will serve as a blueprint for other solar farm developers in the UK.

UK-based GRIDSERVE has reportedly announced the construction of a 37.4-MW (megawatts) solar farm and a 27-MW battery storage project in the UK. Reportedly, the technologically advanced solar farms are the country's first to deploy single-axis trackers and bifacial modules, thereby representing two significant trends for the growing utility-scale market.

Sources revealed that once the site is completed, it will be purchased by the Warrington Borough Council (WBC), which is expected to get its 100% energy demands fulfilled by the site. The move may be considered another important milestone for UK's solar sector. Sources added that following GRIDSERVE's planned solar build-out, a second 25.7-MW solar farm will begin construction.

Reports state that GRIDSERVE reached the financial closure on the solar projects the prior week, with Leapfrog Finance and Investec Bank that are funding the construction of the two projects. The WBC is anticipated to pay about £62.34 million for the two assets and take their ownership after they start operating. Meanwhile, GRIDSERVE will continue on board to support the projects by providing operation as well as maintenance services. The first one is the hybrid solar project to be built in York, whereas the second one will be built in Hull.

If industry analysts are to be believed, the projects will prove to be unique for using the bifacial, p-mono PERC modules arranged by Suntech, which will allow the farms to produce power from both of the panel's sides.

According to Toddington Harper, Founder & CEO at GRIDSERVE, the projects are the most advanced ones in the UK, standing tall to lead the new era of truly sustainable energy, with no subsidies. He added that the solar model has been completely reconsidered, intending to maximize value and the projects are expected to pioneer cutting-edge technologies serving the grid.