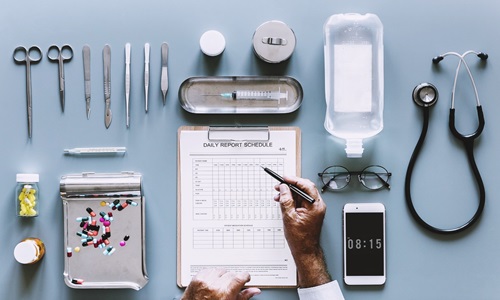 The American multinational conglomerate, Johnson & Johnson (J&J), has reportedly announced the acquisition of Auris Health, a California-based robotic surgery company, for a cash consideration of $3.4 billion.

J&J, one of the largest manufacturers of health products around the globe, is anticipated to gain widespread access to robotics through the latest acquisition, which will also help the company build on its partnership with Alphabet Inc.'s Verily, a life science research organization.

According to authentic reports, J&J has been pursuing the Auris Health buyout with a purpose to create a 'connected digital ecosystem' using the robotic technologies provided by Auris, in a bid to guide surgeons through efficient procedures, as well as improve patient treatments. For the record, the flagship product of Auris is a robot employed by surgeons to direct a scope via the patient's body, using cameras.

As per a report by Reuters, the current deal denotes the expansion of J&J into the healthcare robotics market, which is estimated to reach about $12 billion by 2023, and has led to a fall in the shares of the present leader in the field of minimally-invasive robotic surgery, Intuitive Surgical, Inc. The report added that J&J has sold certain divisions including diabetes care, in order to augment sales for high-performance businesses such as cancer treatments.

Ashley McEvoy, Chairperson, J&J's group of consumer medical devices, said that the company, in the new age of health care, intends to simplify surgeries, reduce complications, drive efficiency and eventually ensure patient safety.

It has also been reported that shares of J&J were trading at $134.24 in midday, whereas, the shares of Intuitive Surgical slashed by about 2.5% to $526.36.

Reportedly, J&J's stock appeared to be a little higher in a recent premarket trading. The deal is speculated to be closed by the end of 2019's second quarter.