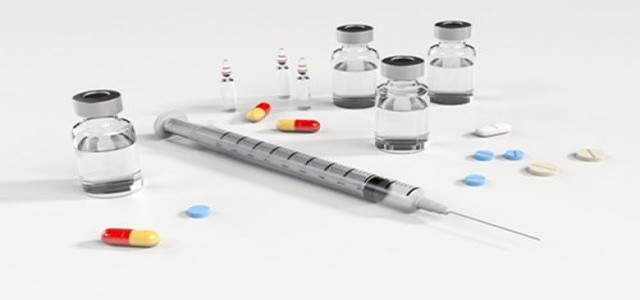 Anglo-Swedish multinational biotechnology and pharmaceutical firm, AstraZeneca plc has reportedly joined forces with RGCI (Rajiv Gandhi Cancer Institute) to help diagnose as well as treat patients with CLL (chronic lymphocytic leukemia).
As part of the 'Project Chariot', the two enterprises will commence the program across the Delhi NCR and the North India region.
Under the initiative, AstraZeneca intends to help identify as well as support CRLs (CLL reference laboratories) across strategic locations in India and establish their connection with peripheral hospitals.
Anil Kukreja, the Vice President of Medical Affairs & Regulatory at AstraZeneca, stated that Project Chariot intends to address the issue of testing center scarcity and work towards recognizing and supporting CRLs across strategic locations and establish a framework that offers better access to testing.
Kukreja added that the company is thrilled to collaborate with RGCI, which becomes the first CRL to adopt and execute the initiative in North India.
This partnership will help in identifying high-risk CLL patients needing the latest treatments, thus enhancing their clinical results, said Kukreja.
CLL is a cancer type that originates from the very cells that become white blood cells, called lymphocytes. This type of blood cancer primarily takes shape in the bone marrow and from there these carcinogenic WBCs flow into the blood.
The average occurrence of CLL in India is 6,774 cases per year, with an average 5490 cases being fatal, and over 22083 cases in prevalence. This shows a much younger onset age, a more aggressive course along with a shorter time to treatment as compared to other CLL patients across the globe.
Although a vast majority of CLL patients respond quite well to existing treatment protocols entailing chemo immunotherapy, a patient subgroup does not respond well or relapse in two years. This subgroup has been labelled as High-Risk CLL patients.
Dr. Anurag Mehta, the Director of the Department of Laboratory & Transfusion Services and Director Research, RGCI, stated that RGCI has long-believed in walking the extra mile and offering the benefits of next-gen technologies to patients.
Mehta added that it is critical to identify patients with High Risk CLL so adequate treatment protocols could be promptly executed.
Source credit: https://www.moneycontrol.com/news/trends/health-trends/astrazeneca-joins-hands-with-rgci-to-treat-leukaemia-patients-7599411.html