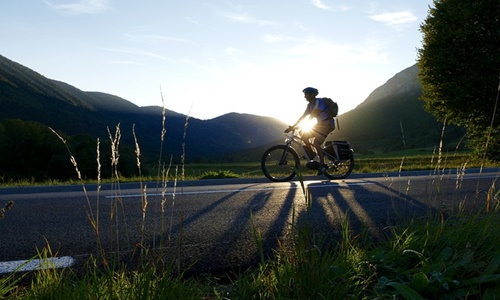 Cowboy, the electric bike maker based in Brussels, has reportedly planned to launch its latest feature called AdaptivePower, for automatically modifying the motor's power based on the slope and the surrounding weather.
Cowboy's e-bikes are rather simple; they have no gear and no + or - option to change the motor's capacity. The startup believes that riding a bike needs to be as easy as getting onto the saddle and putting a foot on the pedal.
However, there are certain disadvantages to that simple strategy. In most places, the default power mode is sufficient, but in mountainous cities such as San Francisco, it is inadequate.
In place of introducing a new bike consisting of buttons or gears, the company is choosing to make use of the accelerometer and gyroscope sensors found in the current Cowboy range. Although these sensors were initially installed to detect crashes and theft, they can be used to upgrade the bike's intelligence. Cowboy automatically raises or decreases the electric motor's power output according to speed, torque, as well as other variables that are involved.
Apparently, this feature will be available on Cowboy's most recent models, the C4 and its step-up version, the C4ST, produced a few years ago. It is going to be an OTA (over-the-air) software upgrade. After the new version is implemented, users can select between the adaptive as well as eco motor speed settings via the smartphone application.
In other product announcements, the startup is introducing new color options for the C4ST.
Cowboy disclosed an $80 million fundraising round in January last year. A little over a year later, the organization is vying for new funding. However, it is not disclosing the amount of this supposed new funding round.
According to an online post by Tanguy Goretti, the firm's co-founder and CTO, Cowboy had been in the middle of securing a €15M round ($15.8 million). Nonetheless, according to reports, Cowboy managed to raise a little less money than that, although an equity crowdfunding component will complete the round.
Source credit: https://techcrunch.com/2023/03/09/e-bike-maker-cowboy-raises-new-funding-round-and-launches-adaptivepower/