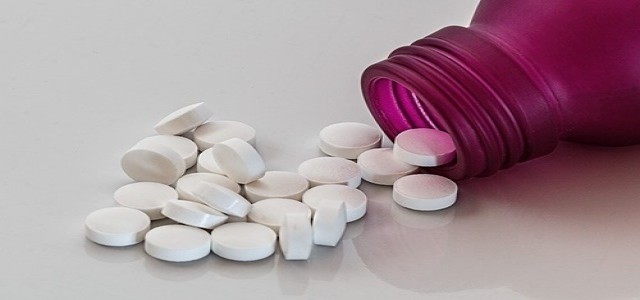 Biotechnology company Ascletis Pharma Inc. has reportedly announced the expansion of ritonavir oral tablets production and an R&D pipeline of oral direct-acting antivirals for treating SARS-CoV-2 infection.
The yearly capacity of producing ritonavir oral tablets has been increased to over 100 million tablets and will further be expanded rapidly based on market demand.
This makes the current COVID-19 pipeline of the company as follows: (i) ASC10, an oral RdRp (RNA dependent RNA polymerase) inhibitor, (ii) ASC11, an oral 3CLpro (3-chymotrypsin like protease) inhibitor, and (iii) ritonavir oral tablet (100 mg) which is an approved product.
ASC10 is an RdRp-targeting oral direct-acting antiviral drug candidate. In comparison to the US-FDA (Food and Drug Administration) approved Molnupiravir, ASC10 has a differentiated chemical structure. On the other hand, ASC11 is an oral direct-acting antiviral drug candidate that targets 3CLpro, along with the already approved ritonavir tablets, to treat COVID-19.
Ascletis has filed numerous compounds as well as used patent applications. It has plans to submit the INDs (investigational drug applications) for clinical trials in the United States and China for ASC10 and ASC11 in the first half and the second half of this year respectively.
Ascletis owns the only approved ritonavir tablet in China which has passed the bioequivalence study. China National Medical Products Administration (NMPA) authorized the use of the company's oral tablet in September 2021. By filing generic drug applications, the company plans to register in multiple countries.
A low dose of ritonavir (100 mg) is a component of Paxlovid (Nirmatrelvir+ritonavir), an oral direct-acting antiviral drug. Ascletis implemented the advanced formulation technology to substantially increase ritonavir's human bioavailability and successfully attained human bioequivalence with the ritonavir tablets produced by AbbVie.
Ascletis has extensive experience in the development of antiviral oral protease inhibitors and has previously produced ASC09F (ASC09+ritonavir) to treat HIV infection, along with the launch of GANOVO®/Ritonavir combination for severe hepatitis C.
Source credits:
https://www.prnewswire.com/news-releases/ascletis-expands-ritonavir-oral-tablet-production-and-announces-oral-direct-acting-antiviral-pipeline-against-sars-cov-2-virus-301452489.html