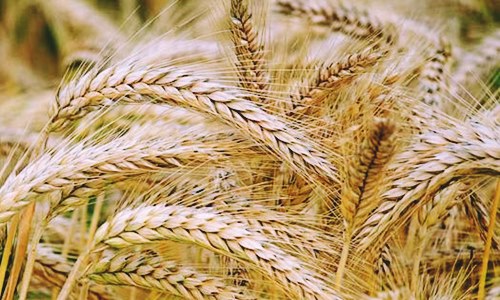 AB InBev (Anheuser-Busch InBev), a Belgium-based multinational drink & brewing holdings company, has reportedly partnered with an agricultural technology company Benson Hill Biosystems to develop more sustainable and productive varieties of barley. Reportedly, Anheuser-Busch InBev (AB InBev) is expected to use the Breed application of Benson Hill along with the traditional breeding methods to rev up the development of higher yielding barley varieties that require less water & other natural resources. The two companies, in a recent statement, highlighted barley's sensitivity to extreme drought and heat, besides underlining the importance of creating varieties that resist climate change in a stronger way. As per genuine sources, Benson Hill will deploy its CropOS (Crop Operating System) platform that identifies promising genetics for targeted outcome results, from high-quality yield to enhanced nutrition or environmental sustainability. The platform apparently calibrates and evolves with every field trial & data set and is said to improve its predictive capability for accelerating product development. For the record, Benson Hill's CropOS platform integrates big data & machine learning with plant biology and genome editing to simplify and accelerate the process of product development. As reported by
PR Newswire
, AB InBev is using an innovation platform called SmartBarley to keep up with its 2025 Sustainability Goals. The platform uses several insights, data, and technology to aid barley farmers in AB InBev's supply chain in reinforcing environmental performance and productivity of their farms. According to AB InBev's Global Director of Barley Research, Gary Hanning, AB InBev requires best ingredients to brew its trademark quality beer which comes from thriving communities and healthy environment. Gary further revealed that Benson Hill's potent Breed application helps AB InBev to stand out as a leading innovator in developing more resilient barley varieties for growers and the highest-quality malt for its brewers.
About AB InBev
AB InBev, the Belgium-based publicly-traded company is renowned for brewing the best beers using the finest ingredients. Its diverse portfolio includes over 500 global beer brands such as Corona, Budweiser, Castle Lite, Antarctica, and many more.
About Benson Hill Biosystems
Benson Hill provides innovators with a ground-breaking crop design platform for developing more sustainable and healthier food as well as ingredients. The company, with its cognitive engine CropOS provides decision support to improve the sustainability of food, feed, fiber, and fuel production by using plant biology, cloud computing, and big data analytics.