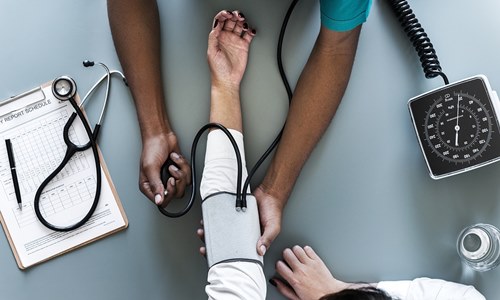 It aims at providing medication to patients diagnosed with severe immune-mediated diseases
FDA approved fast track designation to ADX-2191 to treat PVR in September 2019
U.S headquartered biotechnology company – Aldeyra Therapeutics reportedly announced the enrollment of the first patient in the Phase 3 GUARD Trial of ADX-2191 towards the treatment of proliferative vitreoretinopathy (PVR). The company focuses on creating and commercializing advanced medicines to enhance the conditions of patients having immune-mediated diseases. Dr. Todd C. Brady, M.D., Ph.D., President and CEO of Aldeyra Therapeutics was reportedly quoted stating that the enrollment of patients in the GUARD trial is an integral step towards the goal of enhancing the outcomes of patients diagnosed with rare and devastating conditions. ADX-2191 is a novel therapeutic model that carries the potential to prevent loss of vision due to recurrent retinal detachments, he further added. For the record, the GUARD trial is a multi-center, two-part, controlled, adaptive, randomized Phase 3 clinical study that evaluates the effectiveness of intravitreal ADX-2191 injections against standard-of-care towards the prevention of proliferative vitreoretinopathy. GUARD compares the rates of retinal detachments over a 24-week period following a surgical repair of retinal detachment owing to open globe injury or PVR. Apparently, ADX-2191 had received fast track designation by the U.S. Food and Drug Administration in September 2019 towards the prevention of PVR. Additionally, FDA has awarded orphan drug designation to ADX-2191 for the treatment of PVR.
What is Proliferative Vitreoretinopathy (PVR)?
PVR is a unique inflammatory fibroproliferative disease that may lead to serious retinal damage and blindness and is also a primary cause of retinal reattachment surgery failures. Close to 40% to 50% of PVR cases lead to serious uncorrectable vision loss and 76% of the cases suffer from moderate uncorrectable vision loss. The disorder carries the ability to complicate more than 10% of the surgeries for retinal disorders and surgeries for an open globe injury in nearly 50% of the patients. Currently, there is no approved treatment for PVR. Source Credits:
https://ir.aldeyra.com/news-releases/news-release-details/aldeyra-therapeutics-announces-first-patient-enrolled-phase-3