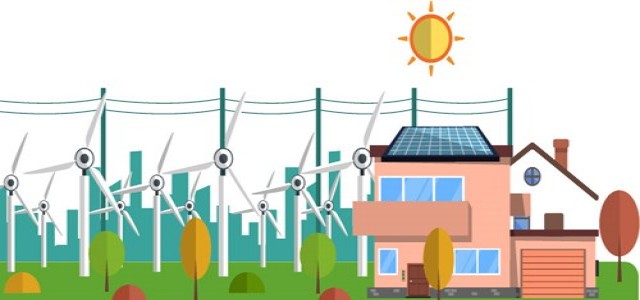 Ameresco, Inc., a leading renewable energy company, has recently completed a plant-wide energy efficiency project. This project was developed in partnership with the Mattabassett District in Connecticut.
Under the ESA (energy services agreement), the project includes the energy conversation measures in 9 buildings and operations. This has led to significant energy cost savings of more than $1 million over the contract term of 12 years.
The Mattabassett District offers wastewater treatment services in Cromwell, Berlin, Middletown, and New Britain. It processes over 12-21 million gallons per day, with the capability to reach a peak capacity of 110 million gallons in a day. As its project partner, Ameresco has improved and implemented various energy conservation measures such as low-voltage transformer replacements, high-efficiency HVAC units, a modernized lighting system for buildings, and plant-wide integrated controls of temperature. This project is expected to ensure total energy savings of approximately 581,909-kWh.
According to the Mattabassett District's Executive Director, Art Simonian, the institution is considered as one of the most efficient facilities in Connecticut and is represented as a success model to boost conservation planning in the region and beyond. Its partnership with Ameresco has resulted in the incorporation of industry-leading technologies as well as improvements to continuously deliver the highest level of services to the communities.
In June 2019, the Mattabassett District and Ameresco executed the Energy Services Agreement worth $983,482. In June 2017, Ameresco was awarded the project, followed by a detailed audit & collaborative project selection work, as it responded to a Request for Qualifications (RFQ) for Energy Management Services (EMS) the same year in March.
Ameresco's EVP and Director, David Anderson, has reportedly stated that the latest partnership has been signed to improve the energy efficiency infrastructure. The partnership will further cut costs as well as aid the institution in ensuring impactful sustainable practices in the industry.
For the record, the Mattabassett District and Ameresco had completed the project construction at 245 Main Street in November 2020.
Source credit:
https://www.businesswire.com/news/home/20201209005868/en/Ameresco-Announces-Completion-of-Energy-Conservation-Project-in-Partnership-with-The-Mattabassett-District