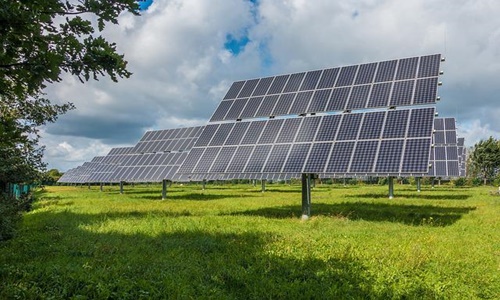 An association of residents and a school have reportedly collaborated with the city council of Barcelona to form a solar energy community to deploy solar panels throughout the city.
The solar panels, deployed on Quatre Cantons secondary school's roof in Poblenou, deliver power to the school as well as close to 30 households across the surrounding area.
Notably, every household in the area has free electricity of 500W which is equal to a 25 percent cut in their bill.
According to residents' association spokesperson Marike Charlier, the idea of the solar community was first presented in 2019 and was eventually realized through extensive discussions with the Quatre Cantons school.
César Ochoa, the school's math teacher who is also a member of the sustainability committee, stated that the school intends to minimize the consumption of energy linked with the plans of the residents.
For the first time for an energy community, the council agreed to foot the USD 96,225.17 (€94,000) cost of deploying solar panels on the roof of the school.
The thirty households became customers of council-run electric company Barcelona Energia in place of private company Endesa, which has been slow to relinquish the connection.
Ochoa asserted that the school would obtain 30% of the electricity produced once the panel is operational. He added that the energy will be available to whoever needs it during the school holidays.
Under the previous government, solar power witnessed a decline after a sunshine tax was imposed on energy communities or individual consumers.
But the current government scrapped the tax, which has caused solar installations to soar. It has also resulted in localized installations, like the ones at Quatre Cantons, instead of huge solar parks located far away from populous centers.
A year ago, Spain generated around 46% of its energy using renewables. However, solar is yet to catch up with hydro and wind energy.
Source credit:
https://www.theguardian.com/world/2022/jul/24/barcelona-school-residents-create-solar-energy-community