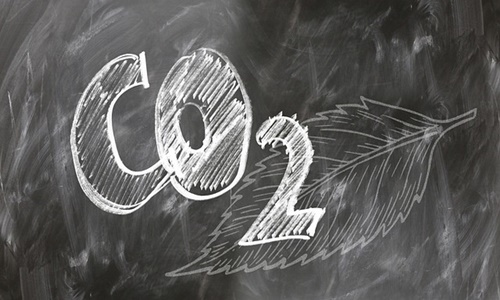 In response to the dual carbon approach, the 132nd Canton Fair brings in all the best-in-class enterprises to jointly endorse the advancement of energy conservations, green environmental protection, and emission reduction.
Apparently, the addition of a low-carbon and green filtering option in the product search will further encourage green networking and credentials.
Deputy Director, Canton Fair Foreign Affairs Office, Mr. Liu Quandong, mentioned that China pledges to reduce carbon dioxide emissions by 2030 and achieve carbon neutrality by 2060.
As per Mr. Quandong, the Canton Fair is doing its part to encourage the participation of more environmentally friendly as well as low-carbon products to spur the green transformation of various industries.
According to sources, 540,000+ low-carbon and green products were displayed on the Canton Fair's virtual platform till October 15th.
One of the displayed green products was a leading biodegradable adhesive tape created by the Shanghai Yongguan Adhesive Product Corporation, on the world's most innovative Bruckner film production line.
Apart from creating biodegradable tape, the production line is energy efficient, given its innovations in intelligent equipment and the replacement of petroleum by using photovoltaic energy.
Reports further cite that Fujian Sijia Industrial Material, which runs its business centering low-carbon emissions is another firm that participated in the Canton Fair.
The firm showcased its eco-friendly floor design at the Canton Fair. This design includes PET flooring and polypropylene floor created without halogens or plasticizers, RVT lock products and eco-friendly food-grade stone-plastic floors, to help resolve the cupping risks of stone-plastic composite floorings.
Apparently, the production line of Fujian Sijia adheres to intelligent production processes that are completely automated.
The product's texture is encouraged by wood and stone, offering several different textures to the users as per their specifications, such as bamboo grain, blanket grain, and custom or hexagonal design.
For the record, Fujian Sijia designs every product naturally and uses ecologically friendly raw materials which are easy to recycle and reuse. All the products have received certifications, including the United States Floorscore, AgBB in Germany and A+ in France.
Source credit - https://www.prnewswire.co.uk/news-releases/canton-fair-explores-new-green-business-opportunities-to-achieve-carbon-emission-reduction-and-neutrality-301653065.html