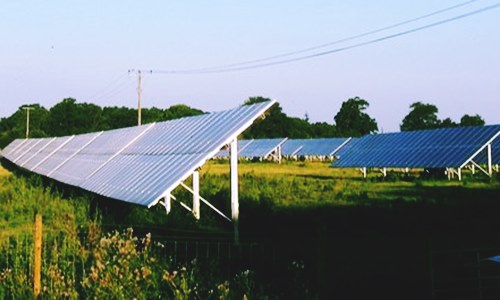 Downer Group, a renowned Australian civil contracting and mining company, has recently announced that it has won a new construction contract to build a solar energy farm that is touted to be Australia's largest. Reportedly, the company would be constructing the 349 MW (DC) solar energy farm – the Limondale solar facility located in southern New South Wales.

According to a press release by Downer Group, the company was awarded the contract by the Construction engineering company of BELECTRIC Solar and Battery GmbH (BELECTRIC).

The head of Downer Group Utilities business, Trevor Cohen reportedly stated that once the construction of the Limondale solar energy farm is completed, the company would be obtaining the accolade of constructing around 3 GW of renewable energy projects, which in turn would support the company to hold a leading position in the industry.

The solar farm is owned by Innogy SE, an energy company based in Essen, Germany – which currently holds the future grid assets like renewables and storage of RWE Germany. It has been reported that Innogy intends to spend over $650 million in constructing this project as well as the 115 MW Hillston solar projects it acquired from Overland Sun Farming. The German energy giant has also set up its office in Melbourne to further its wind (offshore and onshore), solar and battery storage interests in Australia, cite sources.

For those uninitiated, the Limondale project is one of the two major solar energy projects that are to be constructed near the town of Balranald, alongside the ongoing Maoneng's 250 MW (AC) Sunraysia solar project.

For the record, Australia's Clean Energy Regulator has reported that over 34 power stations were accredited in September with a total capacity of approximately 667 MW – the largest volume of wind and solar capacity that has been accredited within a single month since the records initiated in April of 2001.

The Limondale project construction is expected to commence this month with completion anticipated to be scheduled in 2020.