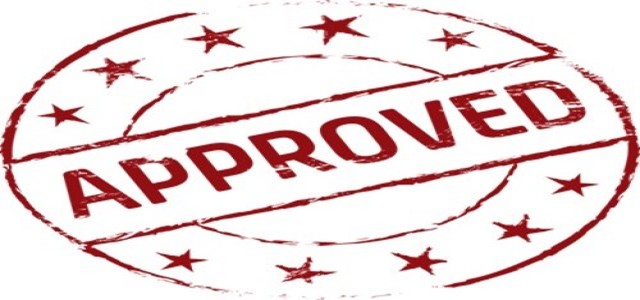 Roche has reportedly announced that it has gained the approval of the United States Food and Drug Administration for using Gavreto (pralsetinib) in the treatment of adults diagnosed with metastatic RET fusion-positive non-small cell lung cancer as recognized by an FDA approved test.
The indication was reportedly granted on the basis of data obtained from the phase I/II ARROW study as part of the Food and Drug Administration's Accelerated Approval initiative. Sources add that the continued approval for this indication may be possible subject to description and verification of clinical benefit in a confirmatory trial.
According to Levi Garraway, the Chief Medical Officer, Roche, FDA's approval of Gavreto for the treatment of RET fusion positive NSCL cancer represents an oral precision therapy that is to be administered once on a daily basis. He has further highlighted that the therapy has been designed for selectively targeting RET alterations that comprise mutations and fusions.
The treatment will be jointly commercialized in the United States by Blueprint Medicines and Genentech and will be effectively launched on a commercial scale by Roche outside the country, except for Greater China, added Garraway.
As per sources, the FDA has awarded Priority Review to Gavreto for the treatment of people diagnosed with metastatic or advanced RET fusion positive thyroid cancer and RET-mutant MTC. The regulator is likely to give a decision on the approval by the end of February 2021, state sources.
The FDA has reportedly accepted this New Drug Application (NDA) for review under the FDA's Real-Time Oncology Review (RTOR) pilot initiative, aimed at the exploration of a more efficient review process for ensuring the availability of effective and safe treatments to patients at the earliest.
As reported, Gavreto is the sixth medicine in Roche's portfolio that has been approved by the FDA for the effective treatment of lung cancer. Further, the FDA has also granted Breakthrough Therapy Designation to Gavreto for systemically treating RET fusion positive MTC which does not have other acceptable alternative therapies.
Source Credits:
https://www.globenewswire.com/news-release/2020/09/07/2089388/0/en/Roche-announces-FDA-approval-of-Gavreto-pralsetinib-for-the-treatment-of-adults-with-metastatic-RET-fusion-positive-non-small-cell-lung-cancer.html