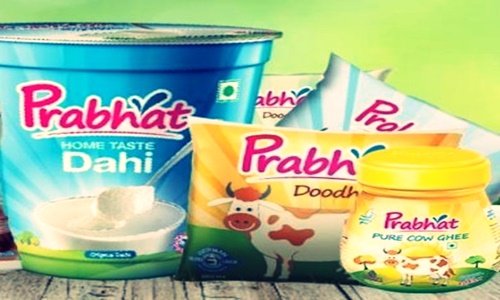 The acquisition is expected to help Lactalis lower its dependency on domestic markets in Europe.
Prabhat Dairy, a milk-processing company based in India, has recently announced that it will be selling its Maharashtra-based business to the French multinational dairy group Lactalis in a INR 1,700 crore ($239 million) deal. Sources added that the board sanctioned the sale & transfer of its dairy business including all specified intangible and tangible assets, rights, data & records, contracts, personnel, inventory, and several other liabilities to SAIPL. It further intends to share a large part of the sale proceeds with the shareholders after meeting the transaction cost and tax obligations. They further claim that following the completion of transaction, the company looks to advance its cattle feed business across the country and expand into some allied businesses like animal genetics and animal nutrition. If industry experts are to be believed, Lactalis' latest acquisition is expected to help it lower its dependence on domestic markets in Europe which contribute to a large portion of its revenue. Lactalis, for the record, is the second-largest food brand in France after Danone and has a total milk-processing capacity of 1.5 million liters per day. In 2014, the company had acquired the Hyderabad-based Tirumala for INR 1,750 crore. Vivek Nirmai, the Joint Managing Director at Prabhat Dairy, said that the company's dairy business will obtain a strong platform for speedy growth through association with Lactalis, which is one of the largest dairy players across the world. He added that this partnership provides promising prospects for the company's stakeholders, team members, and partners and will further help it become a top private dairy business in India. As reported by
Money Control
, the company board of Prabhat Dairy approved the sale in its wholly-owned step down subsidiary, SAIPL (Sunfresh Agro industries) to Tirumala Milk Products, the Indian arm of Lactalis. Reportedly, following the news, the company's share price surged about 20%, but fell sharply to close 14 points lower at Rs 79.75.