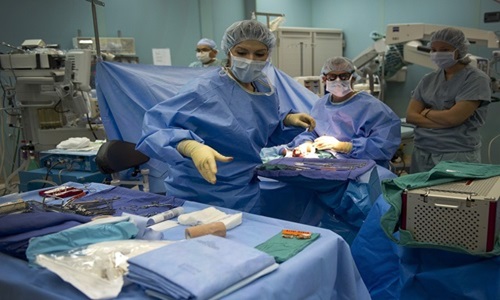 With an eye to cure ER+, HER2- breast cancer, G1 Therapeutics, Inc., a clinical-stage oncology company, has recently revealed updated data from the Phase 1b/2a clinical trial examining the its oral CDK4/6 inhibitor lerociclib along with fulvestrant. The results were presented during a poster session at the 2019 SABCS (San Antonio Breast Cancer Symposium) meet. For the record, the Phase 1b/2a trial is intended to determine the tolerability, safety, and efficacy of lerociclib dosed constantly in combination with fulvestrant as a treatment for ER+, HER2- breast cancer and to identify the schedule and dose for future trials of lerociclib. The updated data demonstrated that lerociclib has a differentiated tolerability and safety profile than observed in clinical trials with presently marketed CDK4/6 inhibitors. Findings from 1b/2a clinical trial further indicate that-
Constant lerociclib dosing in combination with fulvestrant were well tolerated during the clinical trial, with BID dosing having a differentiated safety profile.
Coadministration of fulvestrant had a less effect on the pharmacokinetics of lerociclib.
Preliminary efficacy findings were coherent with other CDK4/6 inhibitors that used in combination with fulvestrant.
Apparently, further drug study is still ongoing, with extended-duration efficacy data required to decide the dose for upcoming investigation in Phase 3 clinical trial. The company is likely to present these updated data in 2020. Speaking on the trial, Raj Malik, M.D., CMO and Senior Vice President, R&D, G1 Therapeutics, said the company developed lerociclib to enhance the clinical profiles of presently available CDK4/6 inhibitors. He added that the results from this trial showed that twice-daily doses of lerociclib in combination with fulvestrant was well tolerated, with 150 mg dose showed less gastrointestinal and neutropenia side effects. The company is looking forward to determining the mature efficacy data for the 150 mg and 200 mg cohorts as it is planning to advance lerociclib into vital development, added Mr. Malik. Source Credit -
http://investor.g1therapeutics.com/news-releases/news-release-details/g1-therapeutics-presents-updated-data-phase-1b2a-trial-oral