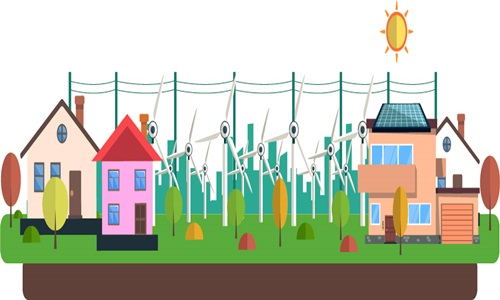 The planned wind farm at Milligan, Nebraska will provide 349,000 MWh of electricity each year when finished in 2020.

Minnesota-based producer of various food products Hormel Foods Corporation has reportedly signed a virtual power purchase agreement (VPPA) for wind energy.

Sources familiar with the matter claim that through this agreement and other initiatives, the firm is aiming to source approx. 50 percent renewable wind power. The new project, to be delivered by Kinect Energy Group, will reduce the emission of greenhouse gases by nearly 197,000 metric tons.

Tom Raymond, director of environmental sustainability at Hormel Foods was quoted saying that the agreement supports the organization's environmental sustainability goals and is proof of its commitment and support of renewable energy.

Raymond also stated that as a key industry participant, the company is encouraged by projects that minimize the impact on environment and are suited to the interests of its customers and consumers worldwide.

According to sources, the new wind farm will be situated near Milligan, Nebraska and its construction would be completed in 2020. It will be capable of producing 74MW of power and an anticipated 349,000 MWh of electricity each year. Hormel foods and Kinect Energy have entered into a partnership for evaluating the project and negotiating the agreement.

Nicholas Franco, Director of sustainability services, Kinect Energy Group, confirmed their partnership with Hormel Foods and said the firm will assist them in meeting renewable energy and sustainability goals.

Franco added that Kinect Energy leveraged electric market expertise for evaluating project economics and negotiate a VPPA agreement that was suitable to Hormel Foods.

Sources mentioned that in addition to this agreement, Hormel Foods provides further support to the renewable energy markets. The firm subscribes to community solar gardens situated at five manufacturing locations, which includes a co-sponsorship with Westar Energy which is the largest electric utility provider in Kansas.

Coulter Wood, Hormel Foods energy manager stated that adding renewable energy would help to clean the electrical grid and boost maintainable food production.