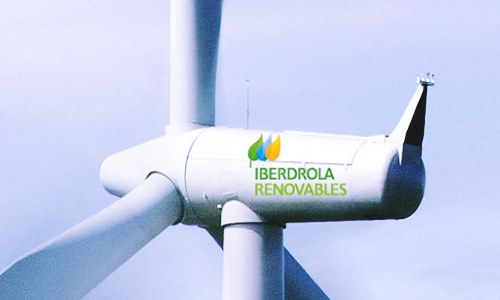 The project would be using over 32 units of SG 3.4-132, the biggest wind turbines to ever be installed in the nation.
The move would be further boosting the company's investment in wind generated power across Spain.
Iberdrola, a renowned Spanish public multinational electric utility firm, has reportedly announced that it would be rolling out the Cavar Complex wind power project to further boost the company's strategy of investments in wind power across Spain in 2019. Reports cite, the project would be consisting over four wind power farms, which would have an installed capacity of over 111 megawatts (MW). The Cavar Complex project is apparently one of the biggest wind farms to be developed in Spain by the utility firm in recent years. According to a press release by
Iberdrola
, the project is a joint initiative between Caja Rural de Navarra and Iberdrola. The two companies have also placed an order for over 32 units of SG 3.4-132, 3.4 MW wind power turbines to Siemens Gamesa. The turbines would be the biggest ever to be used in a onshore wind farm across the nation. With turbine blades measuring approximately 64.5m and the turbine rotors measuring 132 m in diameter, the models are ideal for installation on sites that typically experience medium as well as high-speed winds. All four of the wind farms are reportedly located in the Valtieera and Cadreita municipal areas. The construction and development activities would be beginning within a couple of months with the developed facilities scheduled to go into service by 2020. The wind power farm complex would be generating energy that is enough to power more than 46,500 households on an annual basis. The project would be responsible for preventing emissions of 84,000 tons of carbon dioxide on a yearly basis. Cavar is the first wind energy project developed by Iberdrola in the nation whose output would be sold to a number of enterprises through several long-term bilateral agreements. According to reports, the financial information related to the matter has not been unveiled yet.