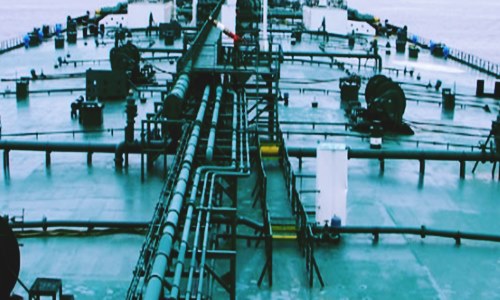 The Middle Eastern nation of Iran has reportedly started to sell crude oil to private export companies in an effort to circumvent the upcoming U.S. sanctions which aim to halt the nation's crucial crude exports.

Reportedly, trade of crude oil is a state-controlled affair in Iran which earlier allowed oil refining firms to purchase crude oil for the purpose of oil product export only. However, after the U.S. asked its allies to stop importing oil from Iran, the nation stated that that it would be selling oil to private firms to counter the sanctions and continue to export crude oil unhindered.

According to a report by Tehran Times, the National Iranian Oil Company (NIOC) began selling crude oil in the IRENEX international ring at a rate of $74.85 per barrel, allowing private firms to export crude oil out of Iran. As the U.S. sanction readies to come into effect, private Iranian firms can transparently purchase and sell crude oil through this market.

Reports claim, the nation had offered over 1 million barrels worth of crude oil on sale on the energy bourse. Out of these barrels, approximately 280,000 were sold off to private firms, cite sources familiar with the matter.

The recent crude sales were reportedly conducted in increments of around 35,000 barrels. Considering the circumstances, the names of the companies who purchased the barrels were withheld from the public, claim reliable reports.

For the uninitiated, the Trump administration reintroduced sanctions on the Middle Eastern nation's auto, currency trade and metals sectors back in August after the U.S. withdrew itself from an Obama-era multinational deal that lifted previous sanctions on Iran. The nation in return opened up its nuclear program for impromptu inspection from other participators in the deal including the U.S. The deal also allowed for imposing limitations on the nuclear program of Iran.

According to reports, the new sanctions issued by the Trump administration are scheduled to come into effect on November 4th, 2018.