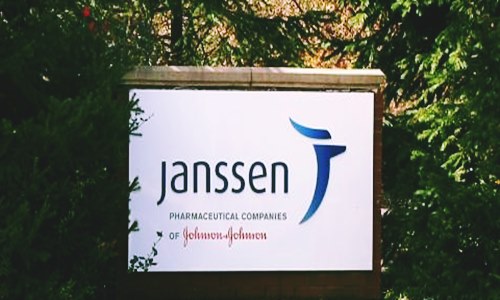 The IDMC has recommended that patients in the placebo plus ADT group move forward to the ERLEADA plus ADT treatment.
Janssen Pharmaceutica, the renowned subsidiary of pharma major Johnson & Johnson, has announced the Phase 3 TITAN unblinded study for analyzing the combination of ERLEADA® (apalutamide) and androgen deprivation therapy (ADT). If sources are to be believed, this study will be evaluating the efficacy of this combination for treating patients afflicted with mCSPC (metastatic castration-sensitive prostate cancer). An official press release by
Johnson & Johnson
claims that Janssen's decision has stemmed from a dual acumen. One, from an already pre-planned evaluation by the company that depicted the accomplishment of dual primary endpoints, which majorly helped enhance the overall survival (OS) and radiographic progression-free survival (rPFS) for patients, while another, from the recommendation of the Independent Data Monitoring Committee (IDMC). On the grounds of the pre-planned analysis results, the IDMC has also recommended that patients in the placebo plus ADT group move forward to the ERLEADA plus ADT treatment. As a part of the study, patients will receive follow-up for long-term safety and OS. For the uninitiated, ERLEADA® is an androgen receptor inhibitor recommended for treating patients suffering from non-metastatic castration-resistant prostate cancer (nmCRPC). Nearly a year ago, in February 2018, apalutamide became the first treatment to obtain the green signal from the U.S. FDA approval for nmCRPC. Indeed, The NCCN Clinical Practice Guidelines in Oncology for Prostate Cancer have included ERLEADA as a viable treatment choice for nmCRPC patients. Apalutamide also boasts of being included in the updated AUA (American Urological Association) Guidelines for CRPC (Castration Resistant Prostate Cancer) to be used alongside continued ADT as a treatment alternative which clinicians can offer patients suffering from asymptomatic nmCRPC. Margaret Yu, M.D. & Vice President of Oncology Clinical Development, at Janssen Research & Development, reportedly claimed that considering the major unmet requirement for additional treatment options, Janssen looks forward to building upon its understanding of ERLEADA as an alternative for patients afflicted with metastatic prostate cancer. As per sources familiar with the knowledge of the matter, the TITAN study results will be duly submitted for presentation at a medical congress coming up in the next few months.