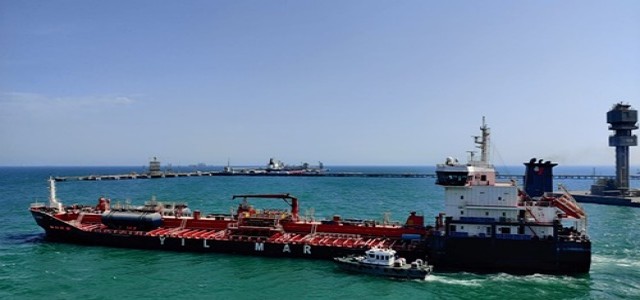 Kawasaki Heavy Industries (KHI) and other Japanese firms have reportedly stated that it is technically feasible to transport lignite-produced hydrogen from Australia using a liquified hydrogen tanker.
The USD 364 million (500 million Australian dollars) project, initiated by KHI and supported by governments of Australia and Japan to curb carbon emissions, was originally due to transport its first cargo a year ago. However, the shipping was delayed owing to the COVID-19 pandemic.
J-Power (Electric Power Development), which is accountable for producing the hydrogen for the project stated that it has examined the usage of biomass with coal to offset CO2 emissions while intending to execute CCUS (Capture, Carbon Utilization, and Storage) in the future to make CO2-free hydrogen.
The Suiso Frontier tanker, which is built by KHI, finally left Australia on January 25, 2022, and arrived in the Western Japan region of Kobe a month later. By February end, the tanker unloaded its cargo from hydrogen.
According to the executive officer of KHI Motohiko Nishimura, the indoor demonstration from production and transport to loading and storage proves that the technological basics have been established for using hydrogen as an energy source in the future alongside LNG (Liquified Natural Gas).
KHI intends to repeat its success as a major generator of LNG carriers with hydrogen, which is considered important by the country for industrial decarbonization that depends on gas, oil, and coal and to attain net-zero emission by 2050, as Australia plans to become a key fuel exporter.
Nishimura added that the facilities and equipment that can be safely operated is also a breakthrough technology for the clean energy industry.
Apart from J-Power and KHI, the group includes Iwatani Corp, Kawasaki Kisen Kaisha, the Japanese unit of Shell, Marubeni, and Eneos Holdings.
The collaborators did not reveal any cost structure for the project as it aims to prove safety and feasibility.
Source credit:
https://www.reuters.com/business/sustainable-business/japanese-firms-say-tanker-pilot-shows-coal-hydrogen-plan-feasible-2022-03-08/