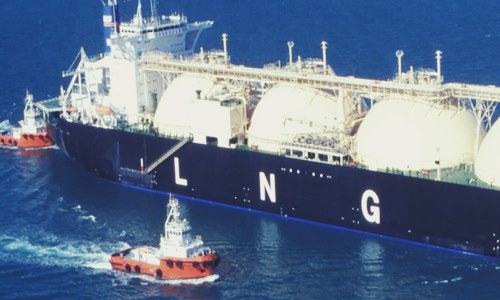 Tohoku Electric Power Co., Inc., - a Japanese electric utility services company has reportedly announced that it has signed an agreement to acquire 280,000 tons of liquified natural gas (LNG) from Mozambique LNG project on a yearly basis.

Reports cite, the contract was signed by a company formed by Mozambique LNG project with participants like Anadarko Petroleum Corporation. As per the terms of the contract, Tohoku Electric would be procuring the LNG over a period of 15 years from the beginning of production in the initial quarters of the 2020s.

According to a report by Reuters, the Japanese electric utility company would be buying the cargos on a DES (delivered ex-ship) basis. The agreement marks Tohoku Electric's first purchase of LNG in the long-term from continental Africa.

Reportedly, the company signed the basic agreement on the LNG purchase deal back in December of 2017. The company stated that the supply from Mozambique LNG would not only be helping the company in diversifying its sources of supply but would also be improving its economic and supply stability.

The company's Mozambique LNG contract reportedly has some flexibility which allows it to change the volumes of procurement, based upon its supply and demand balance of LNG.

Meanwhile, Anadarko Petroleum Corporation had reportedly released a statement in the September of 2018 saying that the company remains on target regarding a decision of final investment for the Mozambique LNG project's trains 1 and 2 in the first two quarters of 2019. The American petroleum and natural gas company reportedly owns a 26.5% stake in the project.

Construction of the project is anticipated to commence by the end of the final quarter of 2019 with the first LNG expected by 2023.

According to reports, the financial terms of the contract between Tohoku Electric and the firm set-up by Mozambique LNG have not been released yet.