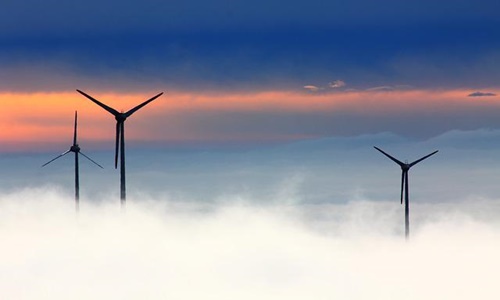 Keppel Corp and KIT (Keppel Infrastructure Trust) are reportedly co-investing USD 160 million to secure a 33.33% stake in a fund that will co-invest in an onshore wind energy portfolio in Europe.
The projects are owned by FORAS (Fred. Olsen Renewables AS), a Norway-based developer of renewable energy controlled by Bonheur ASA.
The rest of the 66 percent stake in the fund will be divided between Germany's MEAG (MEAG MUNICH ERGO Asset Management), and Norway's KLP (Kommunal Landspensjonskasse), each pledging to invest USD 160 million.
The fund, dubbed FundCo, will initially invest USD 176.19 million to purchase 49% interest in the three operating wind farms across Norway and Sweden. It will also have an exclusive right and obligation of five years to co-invest in 49% of all upcoming onshore wind farms in Sweden and the United Kingdom that will be taken to the final investment stage of USD 481.34 million by FORAS.
The investment extends the current wind energy portfolio of Keppel as well as KIT's first investment into renewable energy as both parties aim to expand their sustainable energy portfolio by 2030.
KIT will invest around USD 131 million in FundCo and acquire a 27.3% stake, while the Singaporean conglomerate will own around 6% in the entity. KIT aims to fund its commitment with a combination of proceeds from debt capital market issuances, equity, external borrowings, and internal fund sources.
If all the committed funds are used, KIT's portfolio will expand from USD 4.5 billion in March 2022 to USD 4.7 billion. This deal will support the overall distributable income per unit collection of KIT.
The development would not have any substantial impact on Keppel Corp's earnings per share or net tangible assets per share for the ongoing financial year.
Source credit:
https://energy.economictimes.indiatimes.com/news/renewable/keppel-corp-to-expand-wind-energy-portfolio-with-161-mln-investment-in-europe/92845179