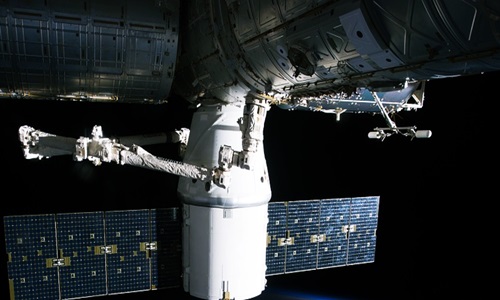 The move will allow KeyW to validate its Innovative Space (InSpace) technologies and further deploy larger constellations in space.
Renowned national security solutions provider, KeyW Holding Corp. (KeyW) has recently announced that it has chosen space-to-cloud analytics firm, Spire Global's hosted payload service to rapidly validate several of its next-gen Innovative Space (InSpace) technologies in space and further deploy larger constellations, as per requirement. For the record, Spire operates one of the world's largest constellations of nanosatellites and a network of Earth-stations that collect aircraft, shipping and weather data from around the world. The company also hosts third-party payloads on its satellites as part of its SPaaS (Space-as-a-Service) product. According to a press release, Bill Weber, CEO,
KeyW
, said that the company is focused on validating its next-generation technologies in space to open added high margin, revenue-generation opportunities for its advanced technologies. He said that KeyW, by leveraging Spire's reliable and cost-effective capability, intends to demonstrate its innovation and speed in delivering high priority surveillance, intelligence and reconnaissance solutions to its core customers. Commenting on the move, Peter Platzer, CEO, Spire, said that the contract reflects Spire's vision to inspire, lead, and generate business of Earth observation that benefits all. He said that the KeyW InSpace initiative is the first of many opportunities for Spire's Orbital Services to provide cost-effective, quick access to space that comes from using the most scalable satellite platform currently available. For the record, KeyW is an innovative national security solutions provider to the Intelligence, Cyber, and Counterterrorism communities. The company's advanced technologies in cyber and analytics span the full spectrum of customer missions and enhanced capabilities. Furthermore, KeyW's skilled workforce effectively solve complex customer challenges like avoiding cyber threats, converting data to actionable intelligence, and developing and deploying sensor packages into any domain.