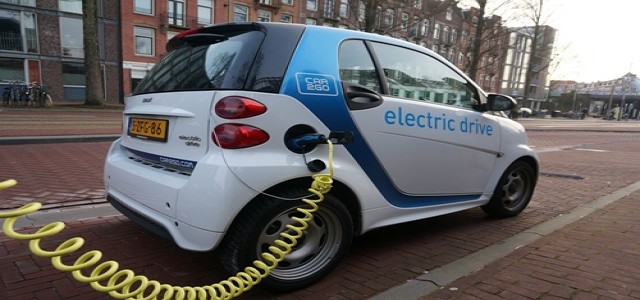 Mahindra Group has reportedly partnered with Reliance BP Mobility Ltd., a joint venture of BP Plc and Reliance to explore EV product services and manufacturing.
As per the MoU, the two companies will focus on expediting EV adoption in India with swappable and high-performance batteries that would help in eliminating range anxiety. The MoU also involves analyzing EV charging solutions developed by Jio-bp for Mahindra EVs comprising of electric four and three-wheelers, small commercial vehicles, and quadricycles.
This would include Mahindra Group's last-mile mobility vehicles and captive fleets as well. Through this collaboration, Mahindra intends to capture a significant share in the growing EV market in India.
Notably, the automaker is planning to unveil a wide array of battery-electric variants over the next few years. Mahindra is also working on the idea to launch a battery swapping service for its electric vehicles that will substantially curb the downtime of the EVs and also help the company to venture into a new business model by providing BaaS (battery-as-a-service) and MaaS (mobility-as-a-service).
Despite growing consumer interest, EVs currently make up only a small part of the total automobile sales in India. This is primarily due to the lack of EV charging infrastructure and high battery costs in the country.
Introducing the MaaS and BaaS might acknowledge the problems, cited experts keeping track of the business trends. Meanwhile, Jio-bp has already announced to have started providing services for battery swapping and charging for EVs in India.
Besides the conventional vehicles, Mahindra is also seeking at reinforcing its EV business. By 2027, the company expects EVs to hold around 20% of total sales volumes in India. The collaboration with Reliance BP Mobility will play a crucial role in executing this plan.
Source credits:
https://auto.hindustantimes.com/auto/cars/mahindra-group-partners-with-reliance-for-ev-business-41638965107553.html