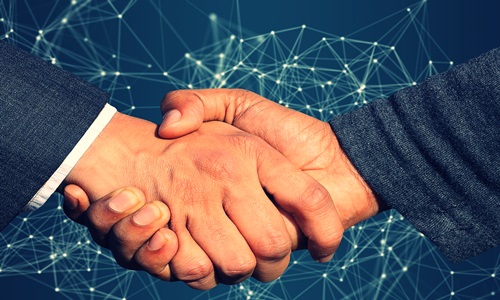 Cloud storage is a data storage model that stores digital data in logical pools. On a corporate level, cloud storage can be used in in-house operations. The potential for cloud services is promising and the demand for it is constantly rising. Therefore, to meet growing demands, telecom companies are actively initiating new business strategies and collaborations with other firms. One such stride was taken by Mavenir, the leading cloud-native 5G and 4G network software provider for CSPs, when it revealed the extension of its partnership with Vodafone Idea Limited (VIL) which would focus on expanding its VIL Network as a Platform, further reaching distributed presence around all major commercial, services and industrial clusters in India. According to reliable sources, the venture would concentrate on three thrust areas:
Creating a universal secured Cloud that would be capable of hosting third-party applications and multiple tenants.
Setting up a completely automated platform which would facilitate self-provisioning of several workloads.
Building a joint innovation team and lab which will further innovation of Operating System, Chipset and work at Application level to provide exclusive APIs that would enrich the experience of VIL customers.
Speaking on the development, Vishant Vora, CTO, Vodafone Idea Limited, said that their company has the biggest Edge Cloud deployment in India and its collaboration with Mavenir would further its progress in optimizing VOLTE's data path algorithms. He claims that their company is looking forward to establishing an agile team along with a combined lab which would simplify the boarding of 3
rd
party applications on its distributed cloud. However, VIL Chairman, Kumar Mangalam Birla has recently raised concerns over India's telecom regulation. Birla claims that the telecom companies require an enabling
regulatory environment
which would guarantee that they had the required resources and finances to make commensurate investments. Whereas credible reports suggest that the recent partnership could further aims to extend the platform use for IMS-VOLTE applications to support other third-party and Captive workloads in the future. Moreover, Mavenir will partner with Vodafone Idea to expand its distributed Network cloud as a secured platform to multiple start-ups, SME and retail users. Source Credit:
https://www.afp.com/en/news/1312/vodafone-idea-and-mavenir-partner-extend-network-platform-201910130050311