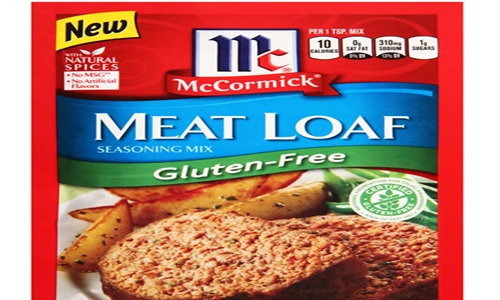 Combining McCormicks experience in sensory science and IBM's AI, developers have been able to enhance their flavoring creativity.

McCormick & Company, Inc., one of the global leaders in flavoring products manufacturing and distribution, recently announced that along with the IT giant IBM will be pioneering the application of artificial intelligence in the research and development of flavor and food product.

Reliable sources are of the opinion that McCormick is well on its way of introducing a new wave of innovation in the flavoring industry with its use of IBM Research AI for Product Composition. Reportedly, with the use of AI, McCormick product developers will be able to survey flavor territories with much more efficiency and combine flavors from millions of data points across consumer preference, sensory science and flavor palettes.

Sources close to the matter said that this cutting-edge technology will enable McCormick to create new flavor experiences and better tasting products for both its Flavor Solutions and Consumer business units.

AI-enabled product platform developed by McCormick, called ONE, is expected to be launched by mid-2019. Initial one dish recipes will include Bourbon Pork Tenderloin, Tuscan Chicken and New Orleans Sausage. Combining McCormicks more than 40 years of experience in proprietary sensory science and IBM's expertise in AI, developers have been able to enhance their flavor developing creativity.

The ONE platform will be delivering family-favorite flavors that can season both vegetables and proteins. The new seasonings are expected to be released in the U.S. retail stores by late spring.

Lawrence Kurzius, McCormick President, CEO and Chairman has been reported to say that the current instance stands as a demonstration of the company's commitment towards enhancing their products with forward-looking technologies. He added that this is one of the several projects that are in pipeline that essentially combine flavoring with emerging technologies.

Kathryn Guarini, VP of Industry Research, IBM has been reported to say that IBM is working towards expanding the boundaries of creativity in food and flavor development process by combining IBM AI capabilities with McCormicks expertise in taste science.