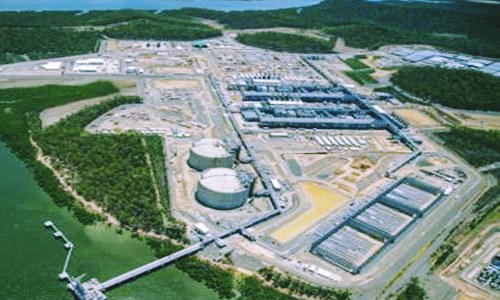 The Australia Pacific Liquefied Natural Gas (APLNG) project has recently struck an agreement with Queensland Curtis Liquefied Natural Gas (QCLNG) over long-term infrastructure sharing agreements favoring both the projects in their diverse market.

According to Reuters, QCLNG, under the agreements, will transport and process water and gas from the Arrow Energy's Surat Basin fields using accessible capacity in existing QCLNG-APLNG joint infrastructure. The infrastructure sharing arrangements are scheduled to initiate from 2020 and endure until 2035, with options to extend end of 2049, cite sources.

Reportedly, in 2017, QCLNG and Arrow Energy signed a deal to sell Arrow Energy's gas reserves in the Surat basin over a period spanning 27 years.

Citing the prior agreement, sources suggest that the partnership between QCLNG and Arrow will effectively bring an additional 240 PJ/y, or 655 TJ/d, of natural gas to the Queensland market at highest production, with first production targeted in 2020. Moreover, APLNG recently secured up to 350 PJ of gas from the QCLNG project will further fuel its regional market.

The agreement to buy gas from the QCLNG project at an prices linked to oil over a ten year period starting 2024 is expected to diversify and reinforce APLNG's gas portfolio, said both the partners in a joint statement.

As per Warwick King, CEO of APLNG, the company has taken the opportunity to grow and diversify its gas portfolio, while the agreements with QCLNG allows them to maximize value from their investment in existing infrastructure.

Working in collaboration whilst using existing infrastructure will enable lower cost development of new gas supplies, as well as minimize impacts on local communities and landholders by avoiding duplication of infrastructure, King added.

For the record, APLNG is Queensland's largest Liquefied Natural Gas project, and one of the biggest gas suppliers to the domestic market. Moreover, in 2018, APLNG supplied approximately 30% of total east coast natural gas demand.