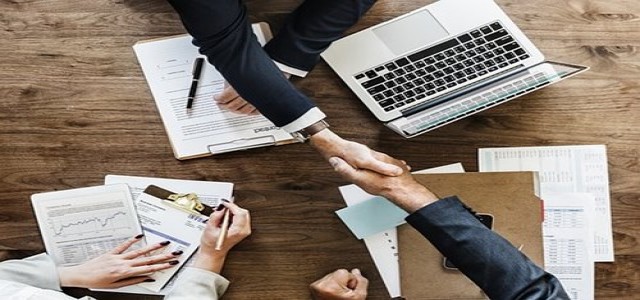 Ukraine's National Nuclear Energy Generating Company (Energoatom) and NuScale Power have reportedly signed an MoU (Memorandum of Understanding) to explore the deployment of NuScale Power facilities in Ukraine.
Energoatom is the state operator for Ukraine's four nuclear power stations. This agreement represents the growing international interest for the SMRs (small modular reactors) of NuScale and indicates the country's desire to find innovative sources of reliable, clean as well as affordable energy to Ukraine.
Under the MoU, NuScale will bolster Energoatom's study of the SMR tech of NuScale. This includes a feasibility examination for proposed project facilities, the development of deliverables as well as a project timeline, technical reviews, cost studies, permitting and licensing activities along with project-specific design work and engineering studies.
John Hopkins, the Chief Executive Officer and Chairman of NuScale Power expressed that the company is delighted to collaborate with Energoatom on the planned deployment of a NuScale Power facility in Ukraine. He added that the company continues to gain significant momentum in international interest across the globe. NuScale is reportedly looking forward to exhibiting the immense advantages of its technology to Energoatom and the residents of Ukraine as it seeks to decarbonize the energy industry.
Petro Kotin, the Acting President of NNEGC Energoatom, commented that the firm is excited to establish a partnership with NuScale Power. Currently, the SMR technology of NuScale is the only tech licensed by the most leading and well-regarded regulator of the world. He added that the company is considering the possibility of developing SMRs in Ukraine to replace thermal power plants, as well as improve the load following load capacities of the energy system in Ukraine.
NuScale made history in August 2020 by becoming the first and only SMR to be granted design approval from the U.S. Nuclear Regulatory Commission. The Commission published the proposed regulation that would certify the NuScale design in July 2021.
Source credits:
https://www.businesswire.com/news/home/20210901006047/en/NuScale-Power-Signs-Memorandum-of-Understanding-with-Energoatom-to-Explore-SMR-Deployment-in-Ukraine