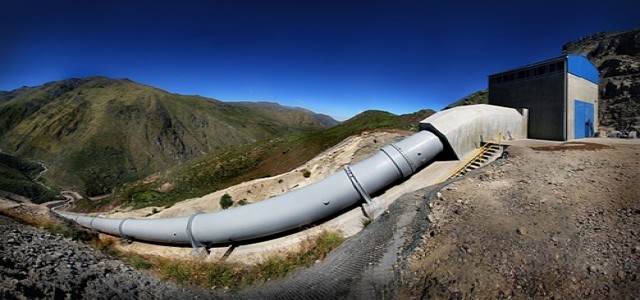 The oil and gas pipeline firms of North America are reportedly planning to use old and under-used pipelines and build new ones to transport carbon dioxide.
This move comes as the companies gear up to engage in a market transporting GHGs (greenhouse gases) to CCS (carbon capture and storage) projects. Oil refiners, chemical manufacturers, and utilities are relying on CCS to enable them to curb emissions of atmospheric carbon by burying underground, to attain climate change goals.
Few current pipelines transport carbon dioxide and the ones doing so mainly ship the gas to oilfields where crude oil is flushed out. That dearth of pipelines might lead to refurbishing old lines or building new ones for moving carbon.
If the U.S. is to deliver on its net-zero ambitions to use or bury 1 billion tonnes of carbon a year by 2050, it will require nearly 11,806 miles (19,000 kilometers) of carbon pipelines, moving nearly 65 million tonnes by 2030.
Scott Goldberg, a Vice President at EnLink Midstream cited that this is a great opportunity to provide services to the same known customers but in a new business venture that did not exist until recently.
Currently, there seems to be no strong commercial reason to construct the pipeline. Taxes in carbon emissions, available tax credits, and carbon trading schemes are insufficient to extract profits from CCS for a broad range of industrial emitters.
In Canada, carbon emitters must pay a per tonne value of C$50, increasing to C$170 by 2030. Canada-based oil producers stated that they also require a tax credit to pay the costs of nearly 75% of CCS plants.
The U.S. tax credit for expropriating carbon, known as 45Q, is stated to increase to USD 50 a tonne by 2026. Congressional bills have suggested raising the credit to USD 85 per tonne.
Yet, the construction of underground storage and new carbon pipelines has been opposed by environmentalists who consider CCS as life extensions to high-emission industries.
Source credit:
https://www.reuters.com/business/sustainable-business/n-americas-old-pipelines-seek-new-life-moving-carbon-climate-push-2022-02-23/