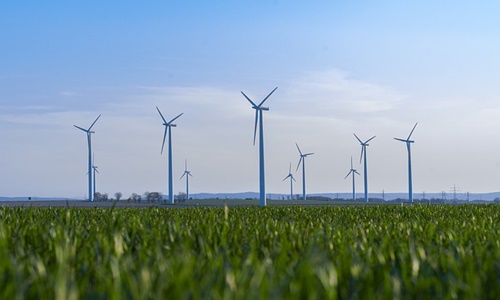 South Korean steel-making company POSCO Holdings and ZeroC, a subsidiary of Greenko (GZC), have reportedly entered a collaboration under which both the firms will be exploring more opportunities for the production of ammonia, green hydrogen, and other derivatives in India.
This renewable energy production is meant for foreign and domestic consumption.
POSCO Holdings recently revealed that this alliance would involve the development of solar and wind power capacity by the two parties to use Greenko's pumped hydro storage platform and energy storage cloud.
This will facilitate green energy supply to power a green ammonia facility where POSCO's ammonia and hydrogen proficiency will be leveraged.
Meanwhile, a feasibility study is estimated to be carried out by both firms to discover an ideal site for green hydrogen production by the end of this year.
Speaking on the latest development, Anil Kumar Chalamalasetty, CEO & MD, stated that the firm is delighted to partner with POSCO as this will advance India's transformation and help it become a renowned exporter of Renewable Energy derived products. This includes Green Hydrogen, Green Molecules, and Green Ammonia.
He also added that the Greenko's IRESP (Intelligent Renewable Energy Storage Platform) would further empower Hon'ble Prime Minister Shri Narendra Modi Ji's vision for India to become a leader in addressing climate change and build a reliable, sustainable source of low-cost green ammonia and green molecules to drive local and international decarbonization.
Executive VP for Hydrogen Business, POSCO, Cho Joo-ik, also commented on the move, stating that Greenko is an ideal partner for Green Hydrogen & Ammonia, considering their ability to deliver 'Round the Clock' renewable energy combined with local electrolyzers.
He added that the firm wishes to expand this collaboration to boost the production of Green Ammonia and Hydrogen for the Asian and European export markets.
Furthermore, Greenko has also inked a pact with John Cockerill of Belgium to form a joint venture for building two alkaline electrolyzer factories of one gigawatt each in India, to produce hydrogen for industries at low costs.
Source credit - https://www.saurenergy.com/solar-energy-news/posco-greenko-collaborate-to-produce-green-hydrogen-ammonia-in-india