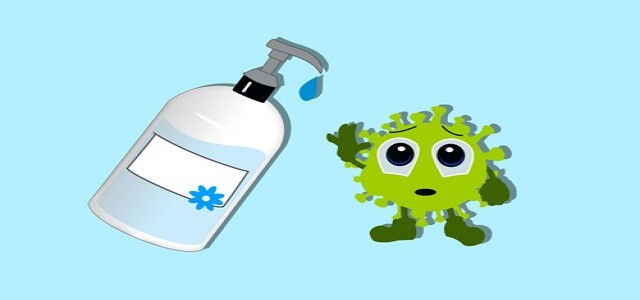 PURE Bioscience, a renowned enterprise focused on the development and commercialization of antimicrobial products for pathogen and hygienic control, and SmartWash Solutions, a market leader in fresh-cut food processing and washing, have reportedly announced successful study outcomes recording that pretreatment use of the SmartWash Boost product drastically decreases the overall risk of foodborne illness in romaine and iceberg lettuce by surging lethality.
The pretreatment integrates PURE Bioscience's PURE Control with SmartWash Solutions chemistry to increase the established lethality of free chlorine wash process and surge E. coli die-off by over 0.7 log* when utilized with industry food-safety practices.
As per a recent USDA-ARS study, SmartWash Boost, a patent-pending procedure aid utilized for pretreatment of romaine and iceberg lettuce before washing, increases the lethality and expedites E. coil death in cold storage.
Steven Swarts, Director of Business Development, SmartWash Solutions, stated that the fully-integrated control system of Boost can be added to all standard wash systems. This novel chemistry and application have been utilized commercially and would now be available for fresh-cut market.
Swarts further added that as showcased by the USDA-ARS, the standard wash system offers the extra incremental lethality required to significantly reduce the risk of foodborne illness when integrated with the industry leading SmartWash Solutions wash system cross-contamination control. The integration would prove to be of great benefit for enterprises that are looking to prevent recalls, assure customer safety, trust, and health, and protect their brand image.
The company has spent several hundred hours working upon its pilot plant to develop the best in class wash system for cut products. The company is thrilled to get third party reviews that reinforce and validate its internal studies, effectively proving substantial incremental lethality in the procedure, Swarts concluded.
Chief Operating Officer of PURE Bioscience, Tom Myers stated that the company has been working closely with SmartWash Solutions in this process. The company is thrilled that the USDA-ARS has validated the pre-treatment results proposed during 2019 IAFP.
Source credit: https://www.businesswire.com/news/home/20201111005300/en/PURE-Bioscience-and-SmartWash-Solutions%C2%AE-Release-SmartWash-Boost%E2%84%A2-Pretreatment-Study