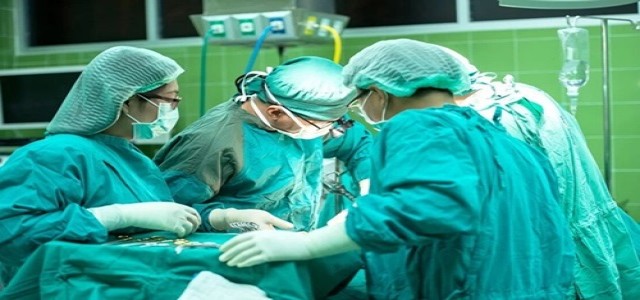 Quantum Leap Healthcare Collaborative™, a U.S.-based non-profit organization that focuses on clinical researches, has recently selected SAR439859, an oral selective estrogen receptor degrader (SERD), in its latest I-SPY 2 study arm focusing on patients with newly diagnosed clinical-stage 2/3 hormone receptor-positive (HR+) invasive breast cancer.
Reportedly, I-SPY-2 Endocrine Optimization Pilot Protocol (EOP) targets patients with clinically high risk, molecularly low risk, HER2-negative, and HR+ breast cancer. These patients previously were excluded from the I-SPY2 study due to the anticipated lack of chemotherapy benefit. Usually, these patients have late recurrence risk, normally after 5 years, which fuels the need for novel strategies that are more effective and more tolerable than ongoing treatments.
According to reliable sources, Sanofi's SAR439859 was chosen as the oral SERD for this trial. For the record, SAR439859 is an orally bioavailable, selective, and potent estrogen receptor (ER) inhibitor that comes from the SERD class of compounds. As of now, SAR439859 comes as an investigational compound whose efficacy and safety are yet to be evaluated by regulatory authorities.
In this study arm, Sanofi's oral SERD would be tested in combination with three different investigational agents along with sole evaluation, taking the total arms of study to four. Moreover, Sanofi will offer financial support as well as SAR439859 for this study. Meanwhile, being the sponsor, Quantum Leap would be accountable for providing clinical expertise and sites.
Speaking on the move, Dr. Laura Esserman, principal investigator of I-SPY 2 and professor at the University of California, said that the entire I-SPY team is thrilled to work on this project with Sanofi. This is a significant progress for patients suffering from high clinical risk hormone-positive breast cancer profiles that are not responsive to chemotherapy and standard hormonal therapies.
The team is committed to discovering less toxic and more effective treatments and the collaboration with Sanofi would help them attain this goal.
Source Credit: https://www.pharmiweb.com/press-release/2020-06-08/quantum-leap-healthcare-collaborative-announces-the-selection-of-sanofis-sar439859-as-the-oral-serd