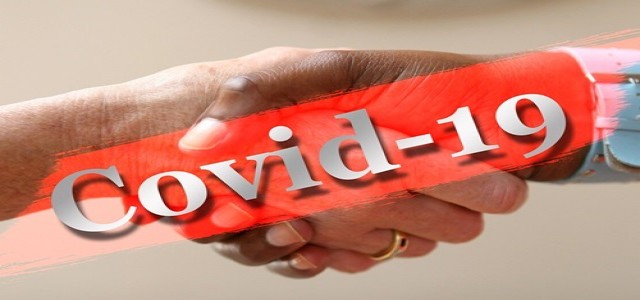 RCSI University of Medicine & Health Sciences has reportedly commenced a clinical trial of a therapy to treat critically ill, COVID-19 infected patients who are receiving intensive care.
Sources familiar with the matter have stated that the team led by Ger Curley and Gerry McElvaney, RCSI Professors, have described changes in the inflammatory response of the patients. The team has started a double-blind, randomized, placebo-controlled trial of alpha-1-antitrypsin (AAT) for these patients who are ventilated in the ICU. AAT is a human protein generated by the liver. These proteins are released into the bloodstream & protect the lungs from common illnesses.
According to Prof. Gerry McElvaney, RCSI's Professor of Medicine, more than 9.5 million COVID-19 confirmed cases have recently been recorded across the globe, with 490,000 death cases. Supportive management of these patients has been carried out, with a key focus on providing supplemental oxygen & ventilator support in case of acute respiratory distress syndrome. High knowledge of the inflammatory mechanisms among the critically ill patients could lead to the development of various potential therapies such as antiviral medications & targeted immune-modulators.
A team of scientists led by Prof. Curley and Prof. McElvaney has studied on the inflammation type that adversely impacts COVID-19 patients. The study showed an increase in the highly inflamed proteins among the infected patients. However, Prof. Curley had explained that the differentiating factor between stable and severely infected patients was the relative decrease in the anti-inflammatory protein levels, rather than an increase in the inflammatory protein levels.
The recent trial is the 1st Investigational Medicine Product study approved in Ireland for treating COVID-19 patients. Beaumont Hospital is the 1st site in Ireland to recruit therapy trial candidates. The investigator-initiated study also has received support from a multinational healthcare company & global leader in producing plasma-derived medicines in Barcelona, Grifols. The company has offered access to the study of alpha1-proteinase inhibitor.
Source credit:
https://www.news-medical.net/news/20200629/RCSI-begins-clinical-trial-of-promising-therapy-for-critically-ill-COVID-19-patients.aspx