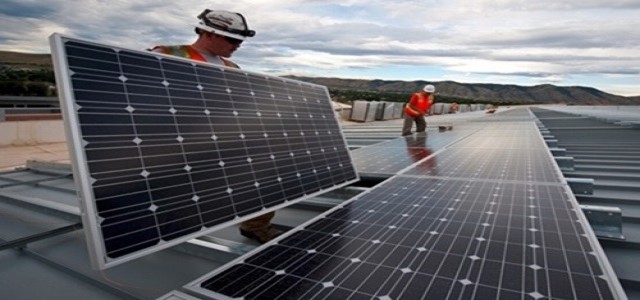 UK-based Rio Tinto has reportedly sanctioned new battery storage and solar farm at Weipa, Queensland. This move will increase the solar generation capacity of the local electricity network by three times and help offer cleaner power to the operations of Rio Tinto.
Under the initiative, EDL has been appointed to construct, own as well as operate a solar plant of 4MW capacity and battery storage of 4MW/4MWh at Weipa. The work on the battery plant will commence from 2021 and the construction of the entire project is predicted to be complete by the end of 2022.
The new battery storage and solar farm project is complementary to the current 1.6MW solar farm located at Weipa, which was built in 2015 and is also operated and owned by EDL. The battery system, which has a 4MWh capacity, will be constructed beside the current Weipa power station and will help offer a stable power network for Weipa Operations bauxite mines of Rio Tinto and the township of Weipa.
The General Manager of Rio Tinto Aluminium Pacific Bauxite Operations, Michelle Elvy, stated that the new battery storage and solar farm will help in mitigating the carbon footprint and usage of diesel reliably. She added that the original solar farm at Weipa was the largest solar generation facility at a mine site in Australia at the time it was constructed. It played a crucial role in showcasing the feasibility of renewable energy systems across inaccessible locations.
The new battery storage and solar farm system is part of the company's group-wide dedication to curb emissions across its operations. Although there is more work to be done, projects like these play a crucial part in achieving climate targets, said Elvy.
James Harman, the CEO of EDL, also commented that the company has welcomed the opportunity of continuing the support to Rio Tinto to curb carbon emissions.
Source credits:
https://www.businesswire.com/news/home/20210919005041/en/Rio-Tinto-to-triple-Weipa-solar-capacity-and-add-battery-storage-to-help-power-operations