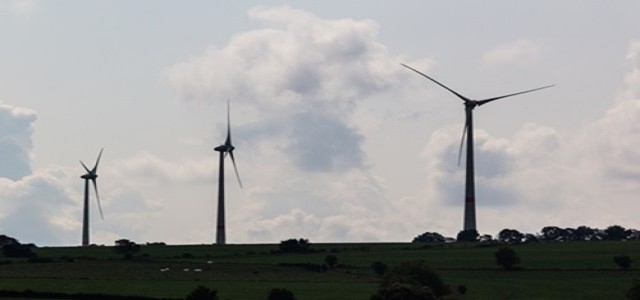 RMIT University has reportedly partnered with GPG (Global Power Generation) to bolster entrepreneurs near the Berrybank 1 Wind Farm project of the company located in South-West Victoria.
The Berrybank 1 Wind Farm of the group is located in southwest Victoria in the Western Plains region around 130 km from Melbourne, within the local government areas of Golden Plains and Corangamite.
The wind farm comprises 43 wind turbines with a deployed power capacity of nearly 180 MW able of producing 644 GWh/year. This is equivalent to the electricity required to power 138,000 homes and is one of the six development projects in Victoria to bolster the achievement of the Victorian Renewable Energy Targets (VRET) of the Victorian State Government which intends to attain 50% of energy through a renewable source by the end of this decade.
Tom Bentley, RMIT University's Executive Director Policy, Strategy and Impact stated that the new partnership is in line with the university's mission to make an optimistic, social, and economic contribution to the communities, people, and nations where it operates.
Provided by RMIT Activator, the program will offer opportunities for community members to take part in various entrepreneurship activation initiatives, added Bentley.
It is worth noting that RMIT Activator is the growth engine of the university for innovation and entrepreneurship with an emphasis on providing experiences to build capabilities, knowledge, and networks for upcoming success and impact.
According to the Project Director of the Berrybank 1 Wind Farm David Santo Tomás, the Innovation and Entrepreneurship Program that is been co-developed with RMIT is a strong response to the commitment made to communities in the surrounding region and is one of many initiatives of community engagement that will be unveiled by Berrybank 1 Wind Farm and promote during its phase of operations.
Tomás cited that the company intends to empower an ecosystem of existing, aspiring, and emerging entrepreneurs spanning generations who are interested in running and launching new businesses.
For the record, GPG- Naturgy Energy Group's global power generation arm- is the largest integrated electricity and gas company in Latin America and Spain.
Source credit:
https://itwire.com/science-news/energy/rmit,-globalpower-generation-collaborate-on-victorian-wind-farm-project.html