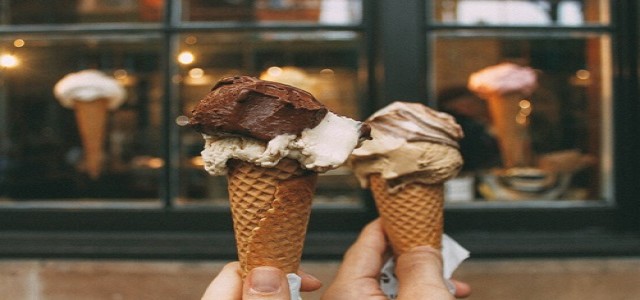 San Francisco ice-cream major Smitten Ice-cream has lately partnered with Perfect Day, a company from Emeryville, CA, prominent for producing flora made dairy protein. The collaboration aims to develop a product called 'Smitten N'Ice Cream', which is completely vegan, clean-labeled, hormone-free, lactose-free and contains milk protein. The ice cream will be available in four flavors viz. Fresh Strawberry, Brown Sugar Chocolate, Root Beer Float, and Coconut Pecan. Also, sources claim that the base of Smitten N'Ice Cream is expected cholesterol-free, containing non-animal whey protein isolate, potassium, citrate, salt, and sunflower oil.
Robyn Sue Fisher, Founder and Chief Brrrista of Smitten, has been quoted to state that it had been years since the company had been working hard on a vegan product and by partnering with Perfect Day it has finally come up with Smitten N'Ice. Amidst the Covid-19 pandemic, Smitten Ice Cream intends to deliver the product regionally through their new regional shipping platform with the first delivery beginning on May 20th.
In a press release, Co-founder and CEO of Perfect Day, Ryan Pandya has said that Smitten's unique and innovative approach perfectly complements their commitment to quality and sustainability. The partnership adds a new dimension to their effort to offer a promising and perfect dairy taste and consumer experience worldwide, Pandya added.
As per sources, Smitten N'Ice, with its promising taste and vegan nature, will be available regionally throughout the Western Region of United States covering California, Washington, Oregon, Alaska, Wyoming, Montana, Colorado, New Mexico, Idaho, Utah, Arizona and Nevada. The platform ensures shipping in an insulated frozen shipper box packed with dry ice to enable delivery in perfect condition.
The launch of Smitten N'Ice, a product developed from animal-free dairy protein, is bound to attract clean-label consumers in the food industry. All the four flavors are available for preordering.
Source Credits:https://www.nutritionaloutlook.com/food-beverage/perfect-day-and-smitten-ice-cream-partner-develop-vegan-clean-label-ice-cream