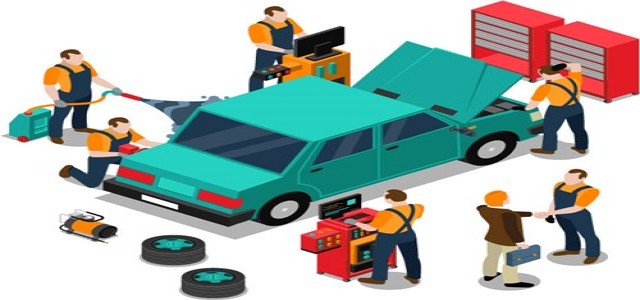 Tata Motors Limited, the Indian automotive giant, has reportedly announced the launch of Fleet Edge, an informed decision-making approach for the next phase of vehicle-based fleet management.
According to sources familiar with the knowledge of the matter, fleet edge offers real-time monitoring and insight into their vehicles, their health, driving behavior, fuel efficiency, and fuel loss warnings. It offers real-time insights into tracking and tracing of Tata's commercial vehicles, intermediate and light commercial vehicles (I&LCVs), and models of small commercial vehicles (SCVs).
Since 2012, the Indian automotive giant has been providing telematics solutions in its vehicle. At present, the company produces over 2, 00,000 of its medium and heavy commercial vehicles.
Speaking on which, Girish Wagh, Chairman of Tata Motors said that the digital technologies and communication systems change both the transport of passengers and goods quickly. The rich data that can now be transmitted by vehicles via the telematics unit opens new opportunities for the entire supply chain, he states.
He added that by providing its customers with better knowledge and control over their fleets and operations remotely, the company developed new criteria with Fleet Edge.
The organization will continually develop and apply changes to the Fleet Edge solution in order to provide more appropriate and custom-made information to fleet owners and managers in the informed decision-making.
Sources cite that these insights would be made available to customers through a user-friendly interface on the Fleet Edge platform and via a smartphone application. As such customers can manage their fleet efficiently.
The newest built-in embedding SIM is available for the BS-VI range of the connected trucks. Completely integrated with the systems of Tata Motors, the new program ensures that the owners of a fleet are still linked to their drivers and vehicles. It can also track the illegal movement of vehicles and assess the exact location of the vehicle with a user-friendly graphical map.
Source Credit - https://www.deccanherald.com/business/business-news/tata-motors-launches-nex-generation-digital-fleet-management-solution-fleet-edge-860682.html