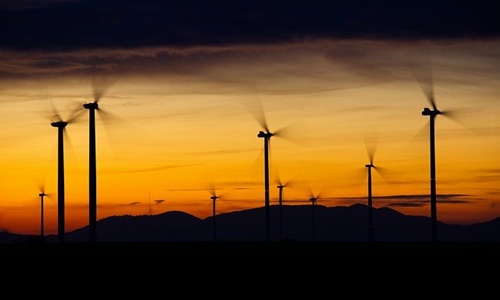 Leading independent Aberdeen energy service company, THREE60 Energy is reportedly expanding its investment in wind power through the acquisition of an Orkney-based operations and maintenance specialist, Bryan J Rendall (Electrical) Ltd (BJRE).
The Orkney office of BJRE, founded in 1994 by Mr. Rendall, is slated to remain operational under THREE60 Energy, whilst all its staff will be transferred to the energy service company.
With this acquisition, THREE60 Energy adds nine new people to its wind energy domain.
Apparently, this leads the total number of staff working directly in the wind domain to around 50 in THREE60, with reports further stating that the firm plans to double this number in the coming two years.
It has also claimed to have 90% customer retention, with 75% of its revenue generated by renewable projects in wave, wind, and tidal.
Speaking on the latest move, Walter Thain, Group chief executive at THREE60 Energy, stated that the experience and knowledge that the BJRE team holds is impressive while addressing the team's delight in deploying renewable energy to its strategic growth plans.
Walter also hinted at the belief that this integration into the THREE60 Energy team will be smooth and assist in achieving mutual goals by collaboratively delivering better energy.
Walter further notified that the recent Fit 4 Offshore Renewables granted status makes the team's dedication more evident to deliver renewable and sustainable energy resources when energy security needs are heightened.
Walter added that THREE60 Energy is a multi-disciplined, dynamic company, and it is delighted to incorporate BJRE into its growing team and capabilities.
Bryan Rendall at BJRE mentioned that the firm believes THREE60 Energy to be an ideal partner for growing rapidly and strengthening to create new relationships across the industry.
It is also reported that BRJE looks forward to growth and ensuring the highest standard of service to the customers, proudly partaking in the THREE60 Energy team.
For the unversed, Bryan J Rendall played a prominent role in the creation of the first tidal-generated hydrogen in the world in September 2017.
Source Credit - https://www.energyvoice.com/renewables-energy-transition/446821/three60-acquire-bryan-j-rendall/