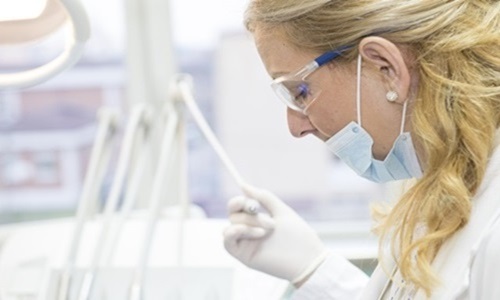 Tiziana Life Sciences is reportedly set to rapidly develop TZLS-501, an anti-IL6R (anti-interleukin-6 receptor) mAb (monoclonal antibody), for the treatment of COVID-19 infected patients. This anti-IL6R is attached to membrane-bound and soluble IL-6R forms, helping to effectively lower the circulation level of interleukin-6 in the blood. The UK biotechnology company will design and manage the drug candidate by using its proprietary formulation technology.
Tiziana, in 2017, signed a global license agreement with Novimmune, a Swiss biotechnology company, for the composition-of-matter of TZLS-501.
Cytokine storm, an uncontrolled immune response, is prevalent among some COVID-19 infected patients, and causes severe lung tissue damage that can result in severe respiratory illnesses such as ARDS (acute respiratory distress syndrome). Clinical studies conducted in China have reported the possible effectiveness of anti-IL6R mAbs for treatment of various complications arising due to coronavirus.
Several healthcare companies are in the race to develop efficient drugs to contain the coronavirus outbreak. For instance, National Health Commission in China has recently approved the use of Roche's Actemra, an anti-inflammatory drug, among infected patients with increased IL-6 levels and serious lung tissue damage. Additionally, Regeneron and Sanofi are also in the process of exploring the effectiveness of Kevzara, an IL-6 receptor rheumatoid arthritis medication, for severe coronavirus treatment.
As per Dr. Kunwar Shailubhai, Tiziana Life Sciences CEO & CSO, the drug candidate TZLS-50 is expected to have distinctive advantages over other anti-interleukin-6 monoclonal antibodies such as Kevzara and Actemra for the treatment of coronavirus infected patients. The feature of this drug candidate consists of dual mechanism of action. It inhibits soluble and membrane-bound interleukin-6 receptors' signaling as well as rapidly reduces the circulation of IL-6 cytokine, which is a key contributor to lung damage.
Dr. Shailubhai further added that the recent approval on the usage of Actemra against coronavirus has confirmed the credibility of anti-IL6R mAbs. Tiziana is currently focusing on progressing to the clinical development plan to rapidly initiate the clinical trials of the drug candidate among COVID-19 patients.
Source credit:
https://www.pharmaceutical-technology.com/news/tiziana-covid-19-drug-development/