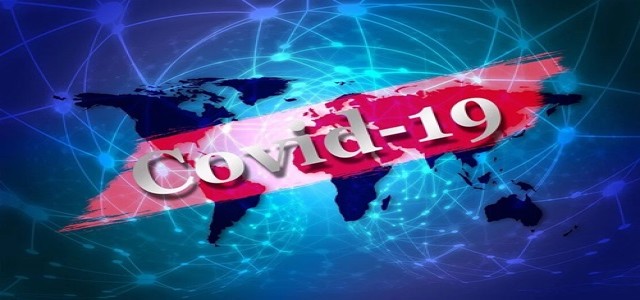 Union Minister, Jitendra Singh, has recently launched a new app, 'COVID BEEP', which is the 1st wireless physiological parameters monitoring system developed in India.
The new system will help cater to the COVID-19 infected patients and serve as the key to fight the ongoing pandemic. It has been developed in collaboration between ESIC (Employees' State Insurance Corporation) medical college in Hyderabad & the DAE (Department of Atomic Energy).
Mr. Singh has reportedly stated that COVID BEEP would function as an effective solution against the coronavirus outbreak. He further added that the monitoring system will pose as an effective means to curb the transmission of the virus and spread awareness among the populations, as the country has gradually started reopening various sectors in a phased manner following a lockdown of nearly 2 months.
Sources familiar with the matter have stated that the COVID (Continuous Oxygenation & Vital Information Detection) BEEP (Biomed ECIL ESIC Pod) is the country's 1st cost-effective, indigenous, wireless monitoring system for the COVID-19 patients. The new version of the app has incorporated non-invasive blood pressure (NIBP) monitoring, electrocardiogram (ECG) monitoring & respiratory rate. It could potentially help reduce the virus spread and conserve PPEs & other resources. This solution will also help the country become 'Atmanirbhar' and fight the crisis at minimum costs.
Sources further added that the atomic energy department has assisted the country during various challenges in terms of electricity generation, agricultural produce augmentation, food preservation, and TMC administration, among others. The recent development of the new system will also serve the same purpose for the country.
G Kishan Reddy, Ministry of Home Affairs; KN Vyas, Secretary Department of Atomic Energy; Prof Srinivas, Dean ESIC medical college; Rear Admiral Sanjay Chaubey, Chairman and Managing Director of Electronics Corporation of India Limited have reportedly expressed their appreciation of the new app, highlighting the importance of new inventions amid the pandemic.
Source credit:
https://www.ndtv.com/india-news/union-minister-jitendra-singh-launches-covid-beep-app-for-coronavirus-patients-2242348