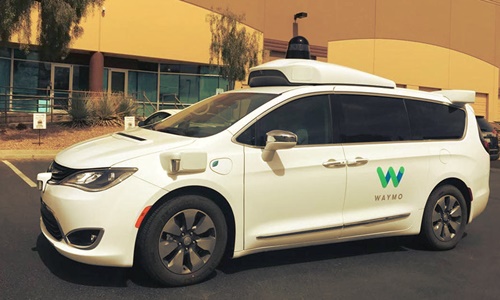 The facility will create around 400 jobs in the region with plans to begin operation by the end of 2021.
Alphabet Inc. owned self-driving car company, Waymo LLC has recently received approval to set up a manufacturing facility in Michigan for building driverless vehicles. According to reports, the Michigan Economic Development Corporation (MEDC) approved an $8 million incentive to Waymo to build its 200,000-square-foot manufacturing facility in the state, expected to be in operation by the end of 2021. Sources cite that Waymo, under its deal with MEDC, has agreed to create at least 100 new jobs in the region, and would only receive the $8 million incentive if it exceeds that minimum and creates up to 400 jobs in the state. Reportedly, the total investment in the facility will be around $13.6 million. According to
The Daily Mail
, a Waymo spokesperson said the company plans to hire up to 400 workers at the factory, including engineers, fleet coordinators and operations experts. The spokesperson added that Waymo is currently seeking for a site and hopes to commence construction by mid-2019. For the record, Waymo only builds hardware and software associated with making driverless cars. The company has deals with Jaguar Land Rover and Fiat Chrysler to purchase vehicles, Jaguar I-Pace electric SUVs and Chrysler Pacifica minivans, that will be later fitted with a self-driving system by joint-engineering teams. Incidentally, Waymo will also work with Magna, the Canadian auto supplier which is currently working with ride-hailing firm Lyft on a self-driving project, to combine the self-driving system into its fleet with a team hired exclusively for this job. As per reports, Waymo is currently testing its self-driving minivans on snowy streets of Detroit. Although the number of vehicles under test in the state are unknown, it was speculated that Waymo is testing several hundred in U.S. cities, including Phoenix, where it recently launched a commercial taxi service.