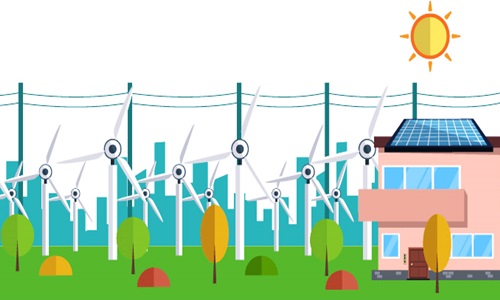 ARENA has awarded the funding to 11 projects for trialing short-term forecasts at large-scale solar and wind farms across the country

Reportedly, wind and solar farms in Australia are would be subject to trials for delivering their own short-term production estimates, under a funding initiative through the Australian Renewable Energy Agency (ARENA) in collaboration with the Australian Energy Market Operator (AEMO).

Apparently, ARENA has awarded $9.41 million to 11 projects on behalf of the Australian Government, under this initiative, for trialing short-term forecasting at large-scale solar and wind farms across the country. This trail consists of at least 45 percent of the registered solar and wind capacity on the National Electricity Market (NEM), that together delivers a total renewable electricity generation of 3.5 GW.

ARENA said in a statement that the funding would assist in exploring the potential for solar and wind farms in providing their own forecasts of their output into the central dispatch system of AEMO, with higher accuracy. The projects would enable capability development in future, along with providing valuable information to the market on the delivery of forecasts on a five-minute basis.

Forecasting factors and technology which affect the accuracy of forecasts in various operational and weather conditions and geographies would also be investigated. Currently, AEMO is responsible for forecasting the amount of electricity that would be generated by solar and wind farms, however the output of it varies depending on the time of day and weather.

Sources with knowledge on the matter mentioned that if the generators fail to meet their target or the supply forecasts are wrong, it could result in higher operating costs and power system instability. Solar and wind farms are penalized, under current regulation, for failing to meet the required output level or could be asked to curtail their production for matching an overly conservative forecast.

Chief Executive Officer of ARENA, Darren Miller, suggested that these trials would provide test cases for solar and wind for doing their own five-minute forecasts similar to the conventional power plants.